Met Gala 2021: Rapper Lil Nas X Pulled A Lady Gaga On The Red Carpet By Wearing Three Outfits One Beneath The Other
Lil Nas X's outfit reveal stunt was reminiscent of Lady Gaga's 2019 Met Gala appearance, where she had worn four outfits one beneath the other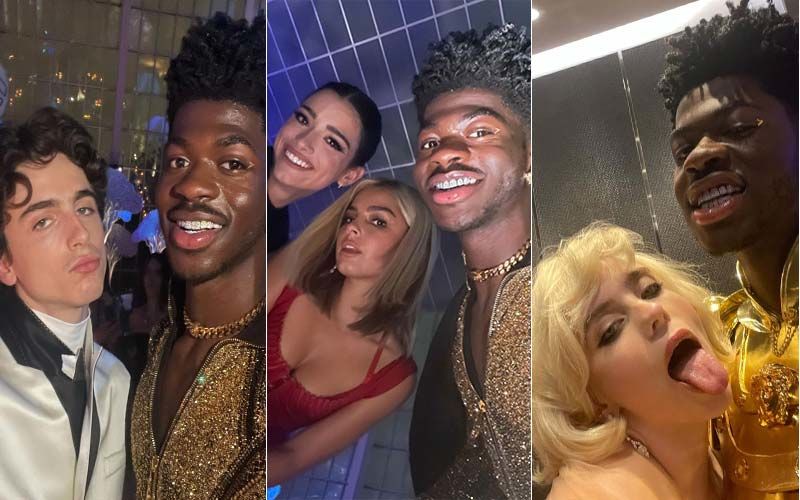 One of fashion's biggest and star-studded events, Met Gala, is held annually to raise funds for the Metropolitan Museum of Art's Costume Institute in New York. While the event was cancelled last year due to the pandemic, this year it's back again with a bang. Even though, the ball is normally held in early May every year, this year it was postponed to September.
Met Gala 2021's costume theme was "In America: A Lexicon of Fashion" and it saw some breathtaking couture as celebrities gathered on the red carpet and walked up the hallowed steps of the Metropolitan Museum of Art. Out of several A-lister celebrities, rapper Lil Nas X really stood out because of his iconic outfits. Yes, plural.
Lil Nas X pulled a Lady Gaga on the red carpet and made sure all eye's were on him at the gala. His outfit reveal stunt was similar to what Lady Gaga pulled off at the 2019 Met Gala, where she wore four outfits one beneath the other.
Rapper Lil Nas X wore not one, not two, but three outfits to this year's Met Gala, all designed by Donatella Versace. Even though they were three separate outfits, they were all coherent looks. The first was an ornate cape covered in intricate gold beading, that came with a lengthy train. He looked like royalty.
The 'Old Town Road' singer then removed it to reveal a golden suit of armor underneath it, where he looked like every bit a comic superhero come to life. Beneath that, his final outfit was a sexy gold embellished bodysuit with Versace's iconic signature house print, covered in crystals.
The internet went gaga (see what we did there?) over this stunt and had mostly good things to say about his outfits. We definitely think he was one of the best-dressed celebrities in this year's Met Gala. What did you think of these looks?
Image Source: Instagram/lilnasx/modastationn/oxfordastrology