Aditya Seal Spills The Beans About His First Meeting With Anil Kapoor And What Happened When He Told Him He Worked With Manisha Koirala-EXCLUSIVE
Aditya Seal reminisces about the incident when he first met Anil Kapoor and discussed their mutual co-star Manisha Koirala, while sharing if he faced any struggle in the industry due to being a child actor before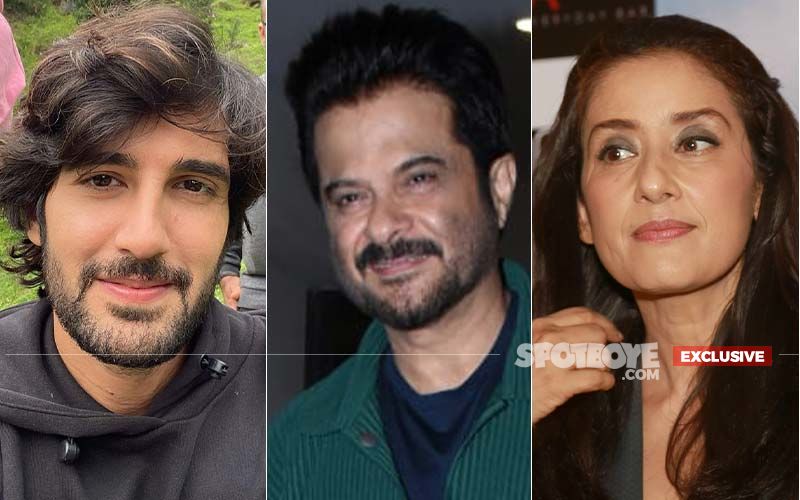 Making a name and a mark for yourself in the Hindi film industry is not an easy feat. Some people work for years before they get the recognition that they desire while some never even get it. There are a lot of challenges that actors face while trying to make something of them here. As Hindi cinema history has served, actors who have performed as child actors in films face a lot of troubles in making it as a leading actor when they are grown up.
Aditya Seal, who is known for films like Student Of The Year 2 and Indoo Ki Jawaani, also started his career in his teenage opposite Manisha Koirala in the 2002 film, Ek Chhotisi Love Story. He played a 15-year-old boy who loves a girl almost a decade older than him, played by Manisha.
Ask him if he faced any challenges or any resistance while making it as a leading actor and he says, "There have been challenges but resistance, maybe not. But the challenges also I don't think were because of me having been a child actor. I don't know why the challenges were there but let's say that maybe it wasn't my time."
Rather, the actor goes on to narrate an incident with his idol Anil Kapoor that actually strengthened his belief that he did good work even as a child actor. "I was on a film set when I met Anil Kapoor sir for the first time. I had idolised him for years before that. He was doing a film titled Tezz with Ajay Devgn sir. I had gone to meet him when he was sitting behind the monitor and I slyly sat right next to him and introduced myself," he shares.
Aditya goes on to reveal that Anil's reaction on seeing him just took him by surprise. "I told him that I had worked with one of his co-stars, as I was talking about Manisha Koirala. I told him that I was a part of Ek Chhotisi Love Story and he just turned around and excitedly said, 'You are that boy', while slapping my leg. He said that a couple of times and I also excitedly replied, 'Yes, that is me'. Coming from Anil Kapoor, if he would have thrown accusations at me, I would have taken it as excitedly. But he was just so excited and it made me happy and realise that I had done something good only by doing that film," he reminisces.
Image Sources: Instagram/anilskapoor/adityaseal/hkjangid26, SpotboyE Archives