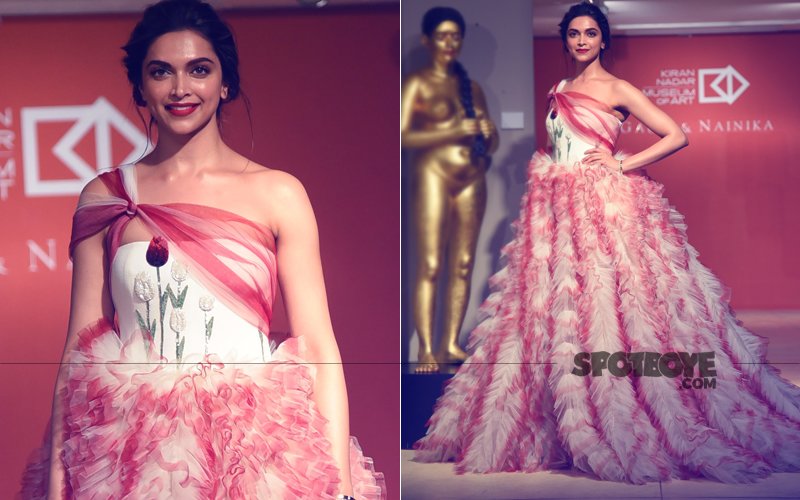 If you're a person who enjoys floral prints, designs, collection et al, then you might admire Deepika Padukone in her latest appearance at the Gauri and Nainika show. As far as I am concerned, my fashion diva totally disappointed me with this one!

Last night, Deepika walked the ramp for the talented designers but they failed to dress this fashionista to the best. The gown which Deepika donned was a furry red and white number, with drapes covering one of her shoulders.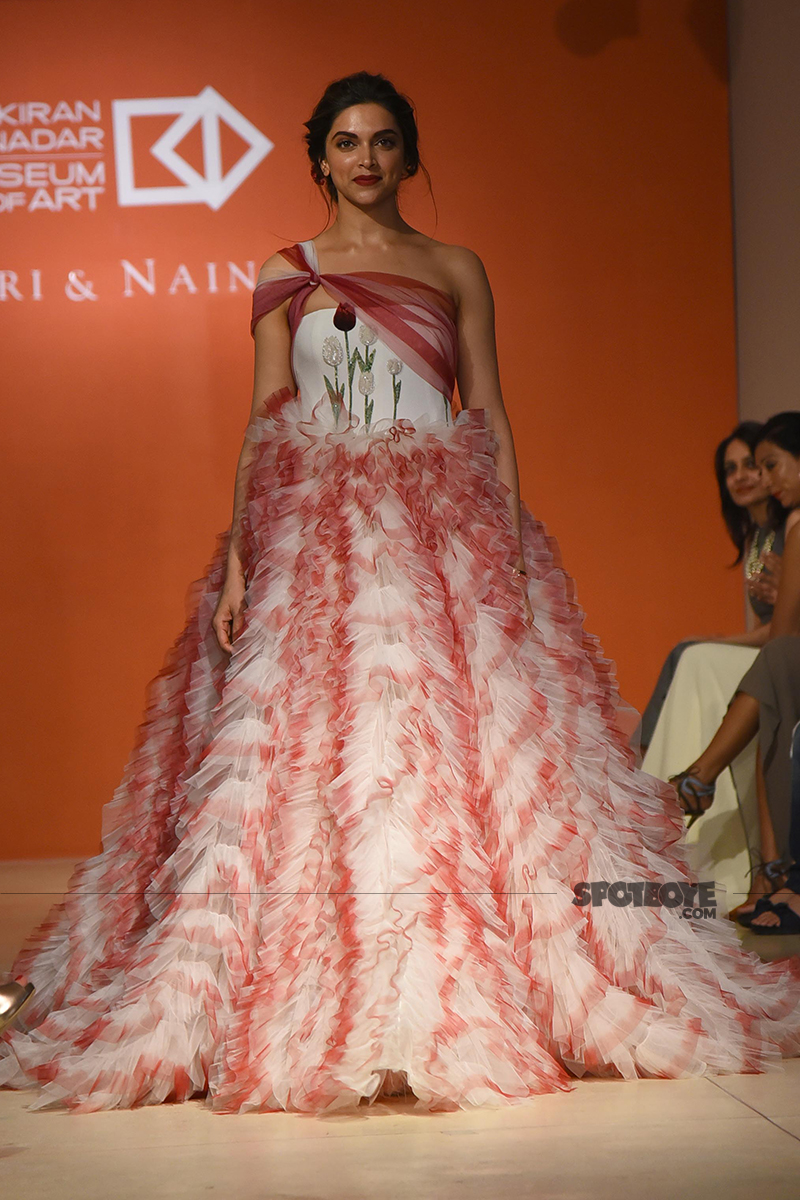 Deepika Padukone Walks The Ramp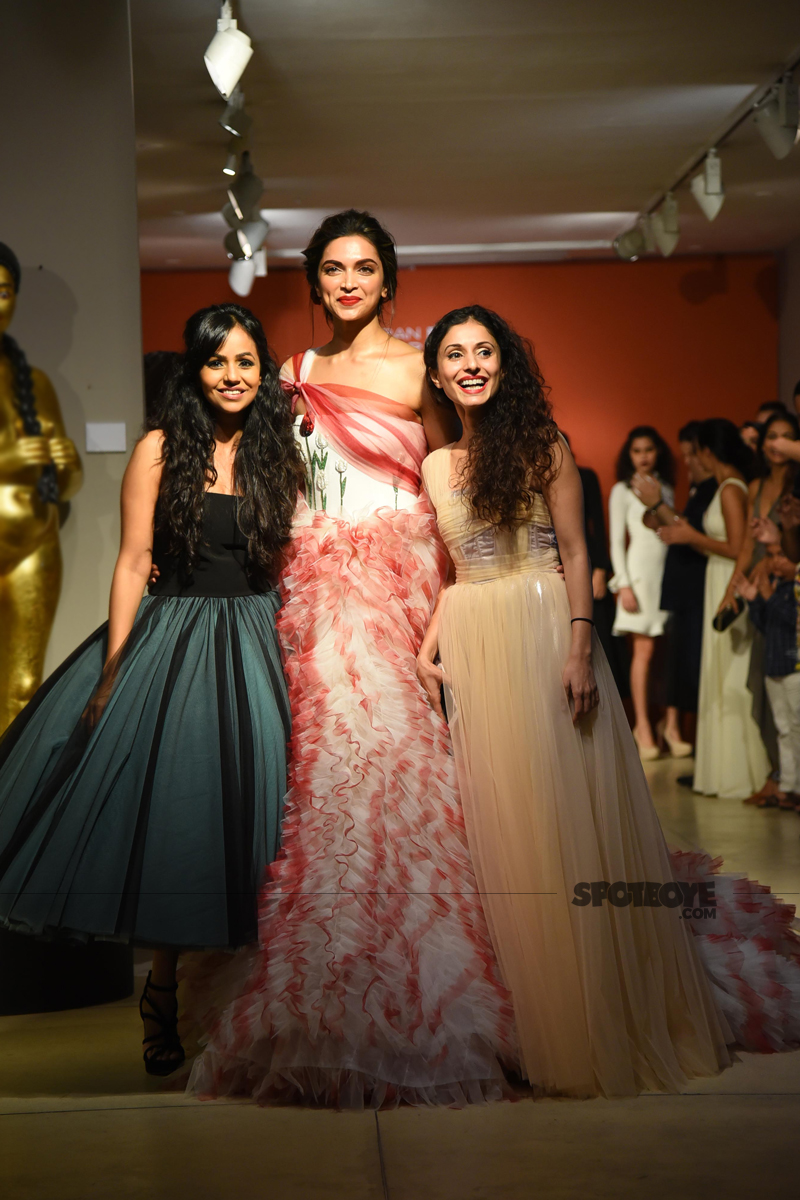 Deepika Padukone With The Designers Gauri And Nainika

Deepika's look is a classic case of theme gone overboard, I'd say! The designers drew inspiration from the flower, Carnation but the inspiration got rather too strong with the lower half of the gown and ended up making Deepika look like a flower herself (adding more some more floral vibes is a red bud in Dippy's bun).

But I'd give it to Deepika for carrying the look with much poise and elegance. Her make-up looks fresh and vibrant and the hair-do goes with her outfit. So, I've got no complaints in that department.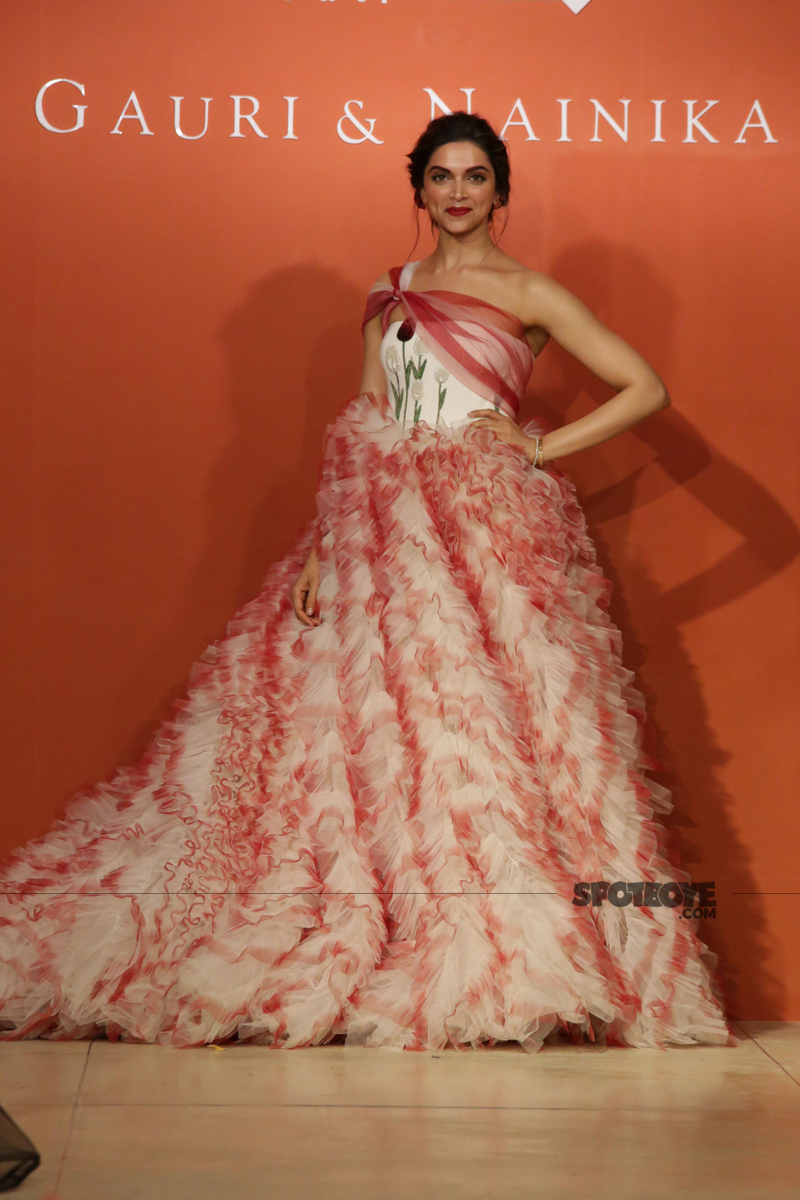 Deepika Padukone Poses For The Shutterbugs

However, with a face and body like that, I wish designers do justice with Deepika and enhance her beauty with correct outfits for the lady.




Image Source: APH Images