Oscars 2020: Natalie Portman Makes A Strong Fashion Statement; Wears Cape With Oscar-Snubbed Female Directors' Names On It
For the Oscars 2020, Black Swan actress Natalie Portman owned the red carpet with sass as she wore an ensemble that flaunted names of Oscar-snubbed female directors but (not) in a subtle way. This powerful feminist fashion statement has got all our attention and is making noise for all the right reasons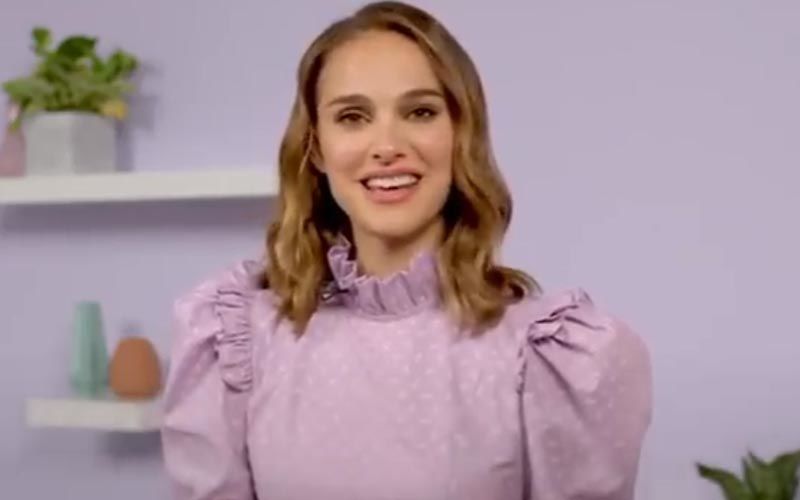 Who knew that fashion is not just restricted to glamour and glitz but along with that, it can also convey some important messages to people. And well, here we are talking about Natalie Portman's ensemble for Oscars 2020 red carpet. The Black Swan actress chose fashion's route to convey an important message and political points that now everyone's talking about right now for all the right reasons. The actress wore a sheer black and gold maxi gown, teaming it with a cape from the house of Dior. Though the actress' chic looks absolutely stunning, there was something more to the dress as she wears an ensemble that flaunts Oscar-snubbed female directors names but (not) in a subtle way. This powerful feminist fashion statement has got all our attention.
These names were royally snubbed by the 92nd Academy Awards and that was one of the biggest criticisms of the Oscars 2020 which lacked female nominees within the directing categories. Focusing on this part and sending out urgent attention, Portman chose to wear this ensemble. As a director herself, Portman understands the struggles women face within the industry, and her sartorial salute to her peers wasn't just chic, it was a statement of solidarity too. Talking more of her look, she looked, as usual, beautiful with her short hair and minimal makeup. We also got a video, where she is seen showing off their names on her coat.
Meanwhile, the 92nd Academy Awards is taking place at the Dolby Theatre in Los Angeles. Parasite wins the Best Picture in Oscar. Renee Zellweger bags the Best Actress In A Leading Role award for Judy while Joaquin Phoenix wins Best Actor Award for Joker.
Image source: Instagram/ natalieportman