Parineeti's sexy avatar; Katrina's samurai look
You Wore WHAT!? Bollywood hit the red carpet for the HT Style Awards and like you'd expect they brought their A-game. But was it good enough? Let's find out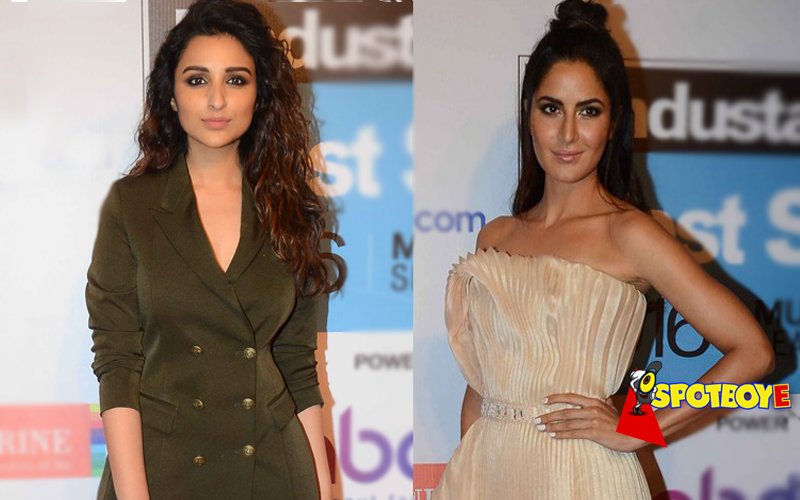 You Wore WHAT!?

Bollywood hit the red carpet for the HT Style Awards and like you'd expect they brought their A-game. But was it good enough? Let's find out




Alia Bhatt wore a colourful Georges Hobeika dress. It had a cutesy vibe that was offset by the big girl make-up and hair. I'm not so hot on the hair and make-up, though. It does not have the dewy freshness that Alia normally sports.




Holy Mother of God! Parineeti Chopra looked smokin' hot! This military green coatdress, at first glance, seemed too casual for the event but who cares when she looked this good! Her smoky eye and tousled hair gave the ensemble a whole new dimension.




Katrina Kaif's Antonio Grimaldi dress was a very different choice for her. In fact the whole look, styling included, was far removed from Katrina's normal style. Does it work? Not if you want to look like a seashell that also looks like a samurai. A samurai seashell, if you will.




Shah Rukh Khan is like the brand ambassador of monochrome.


Sonam Kapoor wore a lovely Ashi Studio gown (these guys are doing some killer looks). It all seemed very stylish but also a tad familiar.

Image source: Varinder Chawla

Sonam had worn this Elie Saab to an awards show in 2014.



Image source: Manav Manglani, Collider

Clearly, John Travolta from Saturday Night Fever was Ranveer Singh's inspiration. However, we got to see a little too much than we bargained for.




Why does Athiya Shetty look either bored or slightly petrified on the red carpet? She should not because on most days she looks good. Her custom Kanika Goyal tux with the lace bustier was sexy and sophisticated. Wish she had done away with the choker and ran a brush through her hair, though.




While everyone else glammed it up, Varun Dhawan dressed down. He better have had a good excuse.




I can totally get behind Malaika Arora's exaggerated shoulders and sleeves but what's that extra fabric doing at her midsection?
Image source: Manav Manglani