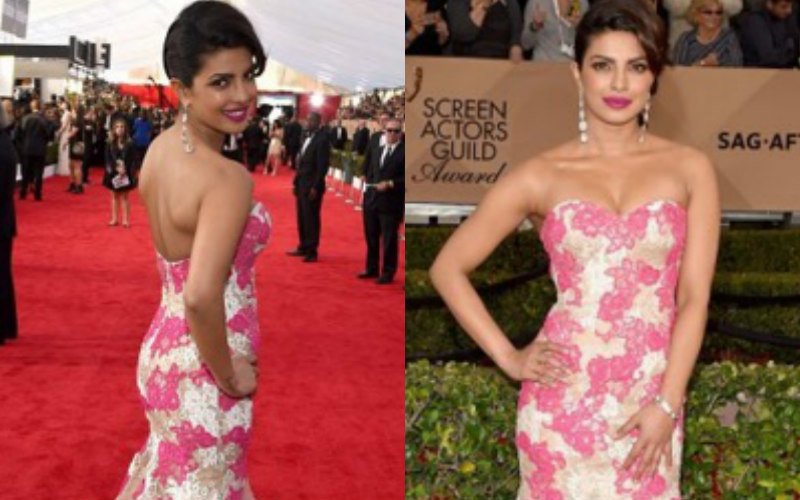 You Wore WHAT!?
Priyanka Chopra is living the charmed life. After bagging a People's Choice Award, she was seen on the red carpet of the Screen Actors Guild (SAG) Awards.
For her red carpet appearance, Priyanka picked a Monique Lhuillier gown. There's something very dreamy about it with its white and pink lace and the net bottom half. It's also sexy thanks to it being strapless.
Here's a look at the gown from another angle.
Priyanka, clearly, was having a good time in her red carpet-perfect look. I mean, who wouldn't be happy when you have earrings so long and delicate that they gently graze your shoulder.
Proof that everything and everyone looks dreamier in black and white.
And speaking of dreamy, Priyanka hung out with Pedro Pascal aka Oberyn Martell of Game of Thrones.
AND she even got to present an award to the fabulously talented Kevin Spacey. Can a girl ask for a better life? I think not.
Image source: twitter/PeeCeeFanClub, twitter/priyankadaily