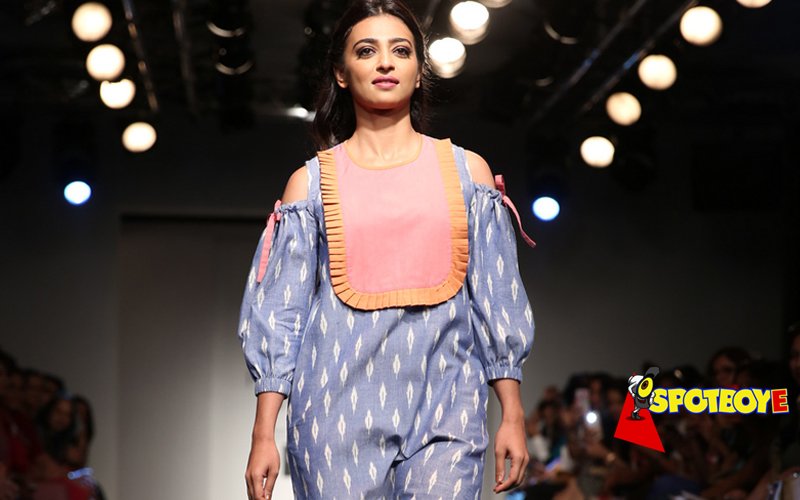 You Wore WHAT!?




Radhika Apte was the showstopper for designer Sonali Pamnani. The ikat pattern is lovely but what's up with the bib on the front of the dress?




In fact, the designer's look was far better than Radhika's.




Sarah Jane Dias walked the ramp for 11.11 by CellDSGN. The look is pretty chill and works well for summer. I also like the styling and that beautiful bow... wait, that's a piece of tissue! Well, let's not do this IRL.




Mugdha Godse attended fashion week in a Rajat Tangri ensemble.



Image source: Manav Manglani, atlantablackstar

But let's talk about that headband. I like it. It spunks up the look. And also makes her look a little like the Queen of Sheba.




Sona Mohapatra dresses mostly for shock value, so I'm going to give her that and be shocked by her look. OMG! WHAT WAS SONA THINKING? WHY DOES SHE HAVE A BIRTHDAY PARTY BUNTING HANGING OF HER? THE SARI IS NICE ENOUGH BUT WHAT DO WE MAKE OF THE OVERSIZED HAATH PHOOL AND THE SEPTUM RING? OMG! I'M SO SHOCKED BY HER FASHION SENSE!




Sonali Kulkarni's sari is pretty neat but her make-up is not.

Image source: Manav Manglani