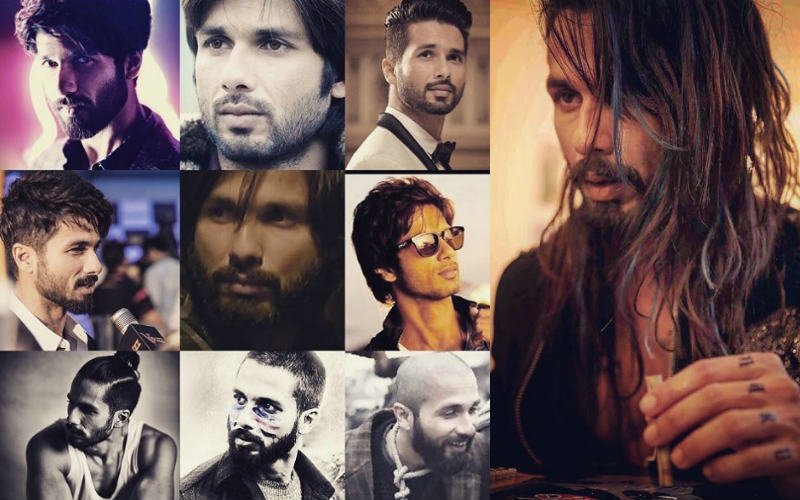 Your browser does not support the video tag.
Shahid Kapoor is one fine specimen. And by fine I mean FINNNE! The man can dress. However, I'm here to talk about Shahid's many hairstyles because he has more than Lady Gaga on tour.




Shahid's Tommy Singh in Udta Punjab sports dreadlocks and since that's not enough there are even blue streaks thrown in. This is for his character but somehow I wish this was his everyday look.




For his role as an army man in Rangoon, Shahid went for a short crop and a moustache. Even his moustache is perfectly curled. Does he have to be this perfect?


But before he went and shaved it off, he had a just-got-out-of-bed-and-I-am-killing-it look.




For Shaandaar, he got a must-have undercut which he grew out and put in a tiny ponytail. I don't know if I'm feeling this look but Shahid surely is loving it.


Said undercut and muscles too.



When it came to his career defining role in Haider, Shahid went all out and shaved his head. Must say he has a very nicely shaped head. Seriously, does he have to be this perfect?




And here are all his looks in one photo in case you wanted to ogle at his transformation.

Image Source: instagram/shahidkapoor