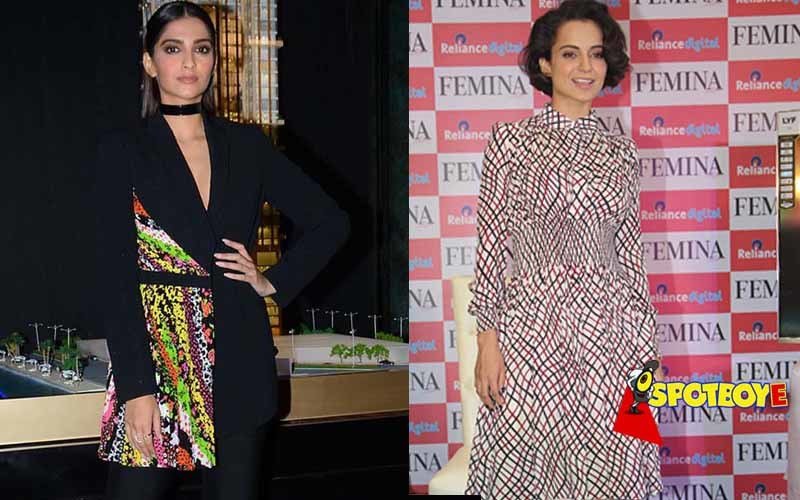 You Wore WHAT!?




Sonam Kapoor wore a Versace blazer with skinny pants. Obviously, the abstract pattern draws your eye but what's got my attention is the choker. It's simple and beautifully complements the plunging neckline.




Kangana Ranaut also chose an abstract pattern, this one by Gucci. If you look too long at it you might get a headache but it'll be worth it because it's a lovely dress. Those Gucci shoes are the perfect accessory for this dress.




I can't be the only one missing Ranveer Singh's killer moustache and beard. He looks nice, don't get me wrong, but I want to see him twirl his moustache with tashan again.




Alia Bhatt has a message for us on her shoes. I think we should follow this one to the T.



Image source: Manav Manglani

Kareena Kapoor was a vision in white in this Temperley London ensemble. The all white look, right down to her shoes, might have seemed overbearing and very same-same but Kareena wears it with ease making it look glamorous.



Image source: Agencies

As I look at Sonakshi Sinha's outfit and the only thing I can think of are mangoes. I don't know if it's the green and yellow combination or the fact that mango season is upon us.


Thumbnail Image Source: Manav Manglani