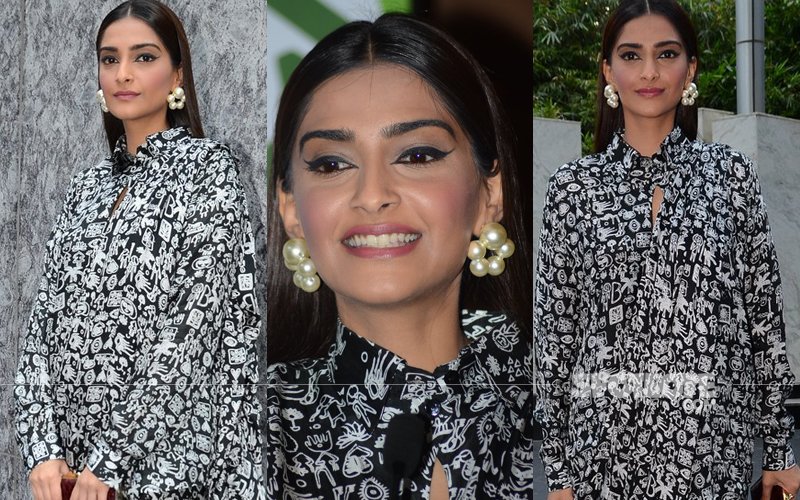 You Wore WHAT!?




Wow! That's so trippy. It's like one of those 3D prints that you stare long enough at and your mind conjures up an image. I'm seeing a tall glass of cola.




Sonam Kapoor's Masaba look was edgy, mostly because it refused to do the whole contrasting think with the blouse. Is it too much on the eye? You bet. Will it get us talking? Ummm...




Sonam's styling was akin to that of old Bollywood but those custom earrings from Masaba were akin to a toy.




Anushka Sharma caught a screening of her film Ae Dil Hai Mushkil in a bright red number. Now I totally get that these loose, asymmetrical kurta and pants are THE thing and I also get that they are super comfy and actors love comfortable clothing after all the gruelling costumes they are forced into, but yet, I'd have liked if the pants were different ones or were a little longer. But Anushka seemed super thrilled so I guess it's alright.




Question. Where can I get those funky shades... and the man attached to them?




You know how the internet told us to find a man who can do both? Well, here he is. He can dance AND walk.




I understand what Richa Chadda was going for - chic suit with a touch of quirk - but it just did not work.





Image source: Manav Manglani