Sonam Kapoor's Power Dressing Is Inspirational But What Happened To Katrina Kaif?
Sonam Kapoor and Katrina Kaif might have few things in common including their ex-boyfriend. But when it comes to their latest appearance at Jio MAMI Film Festival, they had completely different ways of flaunting what they wore at the event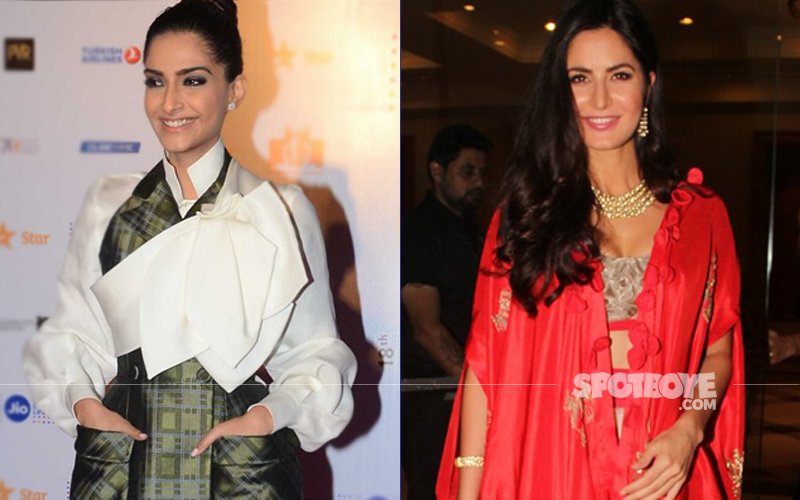 Sonam Kapoor attended the closing night of the Jio MAMI Film wearing a fantastic number. She is seen donning Dice Kayek's spring 2016 collection. Never imagined that power dressing can come packaged in a bow! Sonam you rock girl!
We loved her nude look as well, no lipstick and hair tied neatly in a high bun makes Sonam look so slender and sleek!
And now turn 360 degree because Katrina Kaif has left us totally confused. Before we start talking about the confusion, take a look at what she wore last night at the closing night of the film festival. Katrina donned a Prabal Gurung and Christian Louboutin creation. Not very impressive but that's not my concern right now.
What's ticking in my head is this:
Katrina attended a Jio MAMI Film Festival dinner a night before wearing an Anamika Khanna and jewellery from Jet Gems. While we were wondering what that red robe looking thing was, we stumbled upon another picture which her stylist clicked.
Image Source: highheelconfidential
Can you imagine Katrina carried that attire in such a lousy way that it looked completely different to what it actually was! Why would she cover the inner crop top and skirt while posing for the paparazzi?
The outfit, if carried off rightly, is a marvellous piece. Anamika Khanna will be one sad lady right now!


Image Source: Manav Manglani