SpotboyE Style Check Episode 1: 'If I Were An Item Of Clothing, I'd Be An Epically Distressed Pair Of Denims,' Says Monica Dogra
On the first episode of our brand new show SpotboyE Style Check, we have Monica Dogra spilling the beans on multiple piercings, combat boots and that one accessory she never takes off.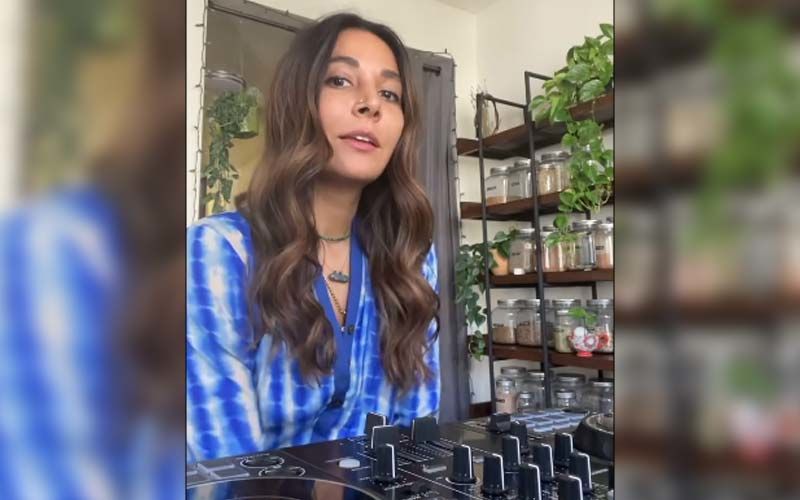 On the first episode of our new digital show SpoyboyE Style Check - a show where we talk all about fashion, style and glamour, we have with us the gorgeous Monica Dogra, who plays Maya in the show Cartel that released today on MX Gold and ALTBalaji.
Maya, a really sensuous yet manipulative woman, was styled keeping in mind that she is really intimidating. According to Monica, "Lots of classic silhouettes but she dares to bare, which was stressful."
"Lots of short dresses, high heels, diamond jewellery - she's meant to look wealthy, intimidating, sexy and upper-class too," she smiles.
Monica says she is 'really experimental' when it comes to her personal style. "I like a lot of different things but there's always a sense of freedom in what I choose to wear. I can dress up a lot, I can be really grungy, I can be very soft, very feminine, very androgynous or very sporty, I can be everything. But whatever I do, I have a feeling of freedom and not restriction," she stresses.
Ask her who's her biggest fashion inspiration and pat comes the reply, "Oh, Nicole Richie! I think her style is phenomenal. I love her style, I think she's stunning."
So, sarees or gowns? "For me, gowns. I love sarees but gowns are more comfortable," she opines.
To know more about her fashion choices, fashion pas and beauty secrets, watch the full interview below:
Image source: Instagram/monicadogra