SpotboyE Style Check Episode 2: 'If There's One Outfit I Could Wear For The Rest Of My Life It'd Be Pajamas,' Says Elnaaz Norouzi
On the second episode of SpotboyE Style Check, we have Elnaaz Norouzi telling us how she invented the 'Lift Looks' on her Instagram, how she used to raid her mum's make-up box as a kid and about her precious limited edition Louis Vuitton bags collection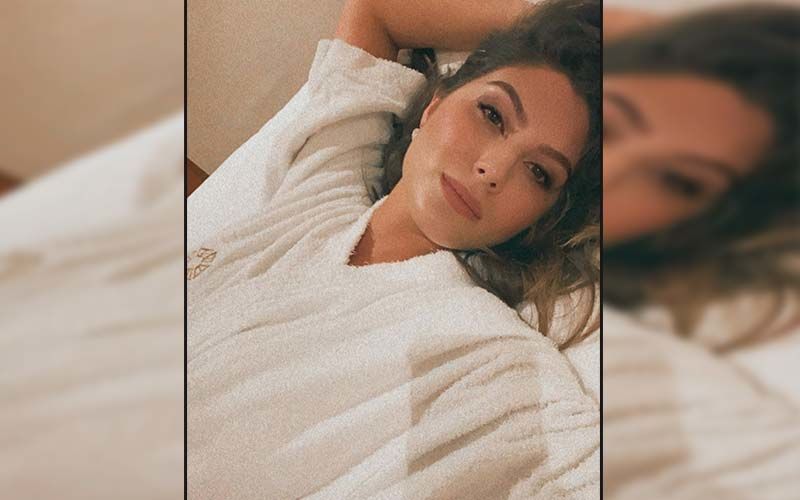 On the second episode of our digital show SpotboyE Style Check - a show where we talk all about fashion, style and glamour - we have with us the glamorous Elnaaz Norouzi, who's been seen in hit web-shows like Sacred Games, Abhay and more recently, in SonyLIV's Chutzpah.
Elnaaz started to work as a professional model when she was only 14-years-old and believes that it set her apart from teenagers her age, in terms of fashion. "When I look back and see the pictures now, I think, 'What the hell was I wearing? I'm embarrassed!' But yes, if you compare it to everybody else my age, then yes, I was always looking a bit different than everybody else. It was because of my job, I'd constantly wear the best and the newest clothes and then I'd pick my inspiration from those and go, 'Ah, this looks nice on me, so i should wear these.' So, in that sense, I was lucky."
Elnaaz insists she's a completely different person though, when she's not in front of the camera or when she's just at home with friends and family. "Oh, I'm in my pajamas. No make-up done, no hair done. I don't care about anything, I'm as comfortable as it gets. If I don't have anything to do, I'd be in pajamas all day!" she giggles.
She was pretty young when she started experimenting with make-up. "If I started modelling at 14 where I had to wear make-up as well, I really started young," she says. She would just go to her mum's make-up box and pick-up lipsticks. "I used to love lipsticks, so I'd put all the different colours of lipsticks that she used to have. Before I was old enough to do that, as a child, I'd use cream as lipstick because cream was the only thing that I was allowed," she reminisces.
To know more about Elnaaz's personal style, her biggest fashion inspiration and her precious limited edition Louis Vuitton bags collection, watch the full interview below:



Image source: Instagram/_iamelnaaz_