SpotboyE Style Check Episode 3: 'I'd Definitely Want To Have A Look Into Ranveer Singh's Wardrobe And See His Eclectic And Crazy Collection,' Says Amol Parashar
On the third episode of SpotboyE Style Check, we have Amol Parashar talking about colouring his hair green for TVF Tripling, trying out women's clothing for fun and his love for sunglasses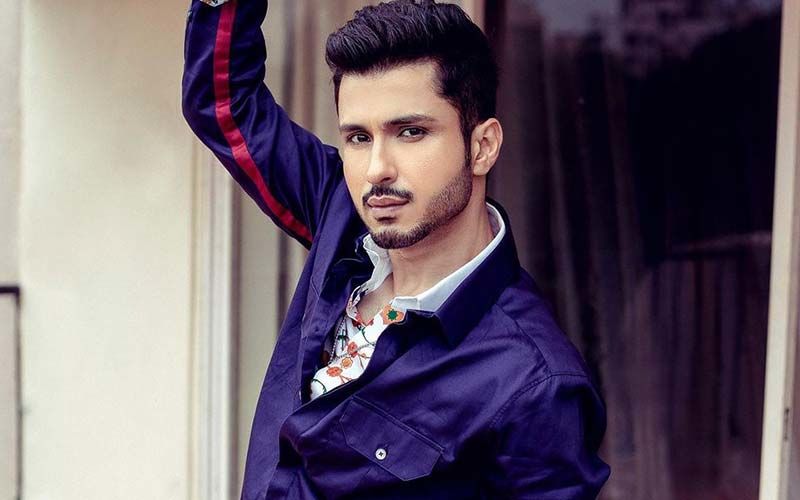 On the third episode of our digital show SpoyboyE Style Check - a show where we talk all about fashion, style and glamour - we have with us the super cool Amol Parashar who's known for his memorable roles in web-shows like TVF Tripling and films like Dolly Kitty Aur Woh Chamakte Sitare and Netflix's Feels Like Ishq.
Talking about how his personal style has changed over the years Amol says, "I like to mix things up in life, generally. One advantage I have in life in terms of style and fashion is that I get to play so many different kind of characters. So, you organically get introduced to some new things and some stay with you. There was a show I had done where I was playing a rapper, they have a completely different kind of style. I was not method acting or anything but naturally I picked up certain things. Suddenly I started wearing caps, things around my neck and wrists."
Amol was much-loved by the audience for playing a cool DJ named Chitvan in the web-show TVF Tripling. He shares a funny anecdote about Chitvan's green hair in the show. "It was always supposed to be blue as per the script," he laughs and adds, "For one day's shoot in Mumbai, we spray painted the hair blue and shot like that. Eventually, when they put blue colour on my head to colour it for the Manali schedule, it didn't turn out blue. The package said it's blue, the hairstylist was scared, but for some reason it turned out green! I said, 'You've already coloured it thrice, now I'll go bald.' So, in the script we inserted the reaction where Sumeet (Vyas) and Maanvi (Gagroo) go, 'Arre yeh colour change ho raha hai kya?'"
Amol, who graduated from Indian Institute of Technology Delhi as a Mechanical engineer in 2007, says that while in college he never wore a watch, a belt or shoes. "In the peak of winters in Delhi, I'd just be in my floaters, with socks of course, otherwise I'd die," he chuckles.
To know more about Amol's favourite perfume, the most expensive thing in his closet and how he once had to dress up in women's clothing for a play, watch the full interview below:
Image Source: Instagram/amolparashar