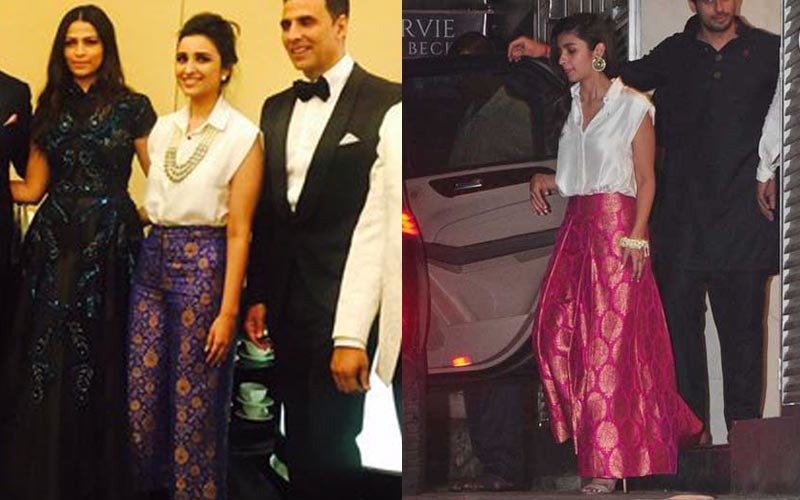 You Wore WHAT!?
You saw Parineeti Chopra take style tips from Alia Bhatt (Who wore it better – Parineeti or Alia?, Feb 3) and now she's done it again.

Image source: instagram/salmahayek



Image source: twitter/AmmaraHikmat

Parineeti hung out with Salma Hayek and Matthew McConaughey and her other Bollywood buddies wearing Payal Khandwala. She teamed the white silk blouse with brocade culottes and added a statement necklace.



Image Source: Manav Manglani
During Diwali last year, Alia wore a similar Payal Khandwala. She too paired it with a white blouse but instead of culottes she chose pink brocade palazzos.
I think Alia wore it better mostly because her look seemed appropriate for a Diwali party. Parineeti wore her ensemble to an event where the women were dressed in glamorous gowns and the men in sharp tuxes, so clearly it was an extremely formal do. So her look seemed a little dull in comparison. Not bad, just a little dull.


Thumbnail Image Source: twitter/AmmaraHikmat & Manav Manglani