Who Wore The 'Gold' Better? Deepika Padukone Or Priyanka Chopra?
Deepika is getting inspired by 'good friend' Priyanka Chopra's red carpet looks. At the premiere of her film, xXx: Return Of Xander Cage, Deepika donned an almost similar style of gown which Priyanka wore at the Golden Globe Awards recently...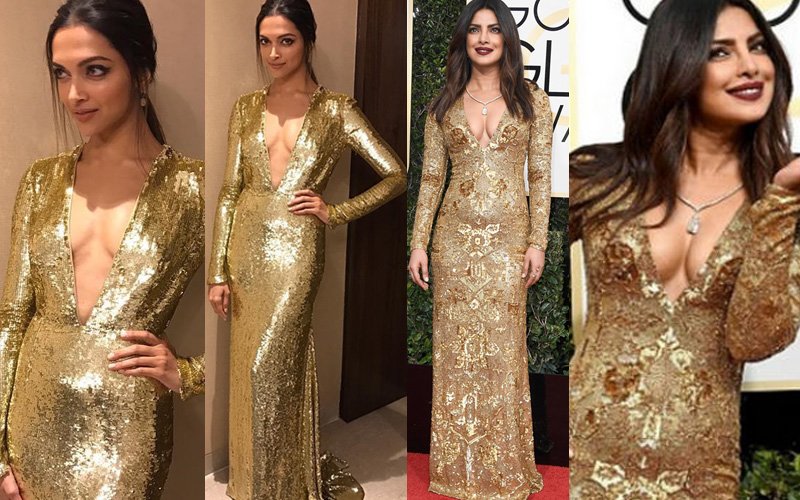 I won't be surprised if Deepika is having sleepless nights right now out of excitement and nervousness. Well, her first Hollywood film is about to hit screens in no time. Last night, she attended the premiere of xXx: Return Of Xander Cage with co-star Vin Diesel, who has come down to India to promote the film in full swing.

All that is fine, but guess out of so much excitement and playing host to her international guest, Deepika is not giving much time and importance to her styling. What she wore at the premiere was good if we hadn't seen it before, but sadly it just felt like a déjà vu to me.

Deepika wore a Naeem Khan 'all gold' dazzling gown with a plunging neckline. Feel you have seen it on someone before? I don't blame you. Priyanka Chopra wore an 'all gold' full sleeves plunging neckline gown by Ralph Lauren at the Golden Globe Awards 2017, just a few days back.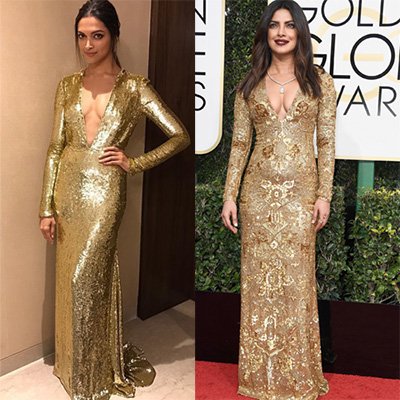 Image Source: instagram/shaleenanathani, wmagazine

The texture is different, but the style of the gown, the gold dazzle and the neckline are quite identical. To make it worse, on the same day itself, Deepika wore one more 'all gold' outfit by Sabyasachi. She looks elegant no doubt, but we are having an overdose of gold Dippy!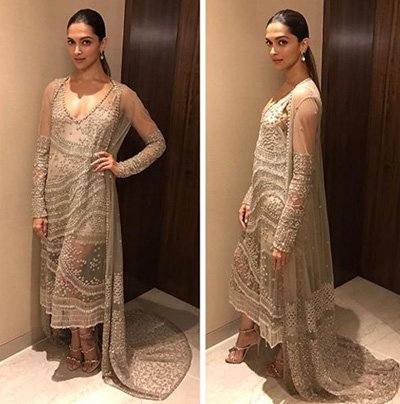 Image Source: instagram/shaleenanathani
Forget looking similar to Priyanka, Deepika herself has worn this sort of an 'all gold' gown at a Filmfare Awards night, a few years back.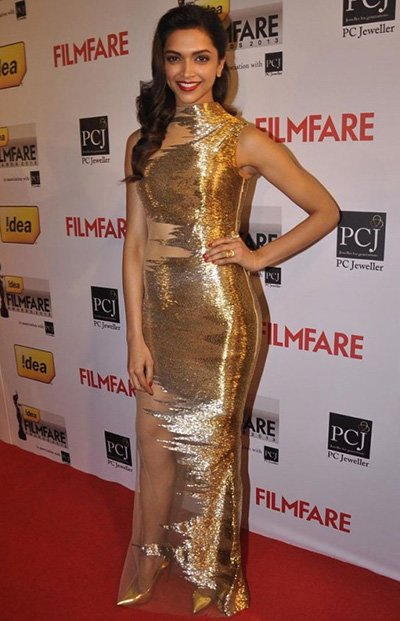 Image Source: chinkipinki

Why so gold and repetitive Deepika? Nonetheless, do leave your comments to tell us who donned the 'all gold' look better? Deepika or Priyanka?


Thumbnail Image Source: instagram/shaleenanathani, wmagazine, sanjeevnitoday