LOOKING BACK: Priyanka, Kareena, Aishwarya, Ranveer's Looks That Grabbed Eyeballs In 2016
Be it Priyanka Chopra's controversial cover or Ranveer Singh's gender bender style, here's a list of the most buzz worthy looks of 2016...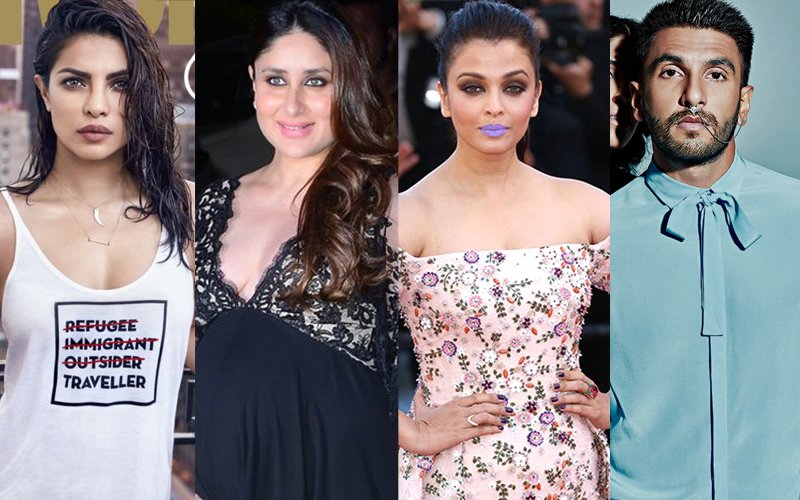 You Wore WHAT!?

2016 is winding down and so obviously we have to look back at the year in fashion. There were many favourites but also many WTF looks. But good or bad - here are the most talked about moments in fashion.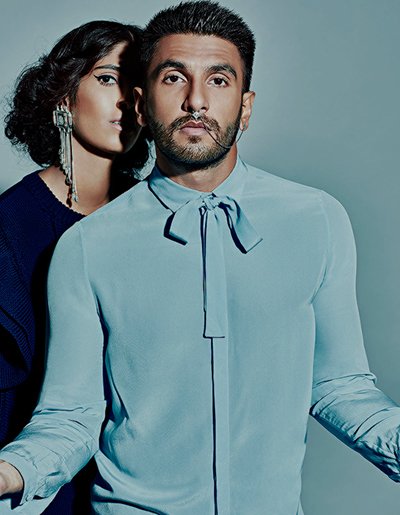 Image source: L'Officiel

Ranveer Singh blurred the lines between traditionally acceptable male and female fashion. He wore pants with a skirt-like overlay and rocked floral tracksuits. However, it was his magazine shoot that really had everyone doing a slow clap. Ranveer posed for the fashion magazine in a pussy bow blouse and a septum ring. On anyone else it would seem like they were trying too hard but Ranveer owned the look and made you feel things no guy in a septum ring has ever made you feel.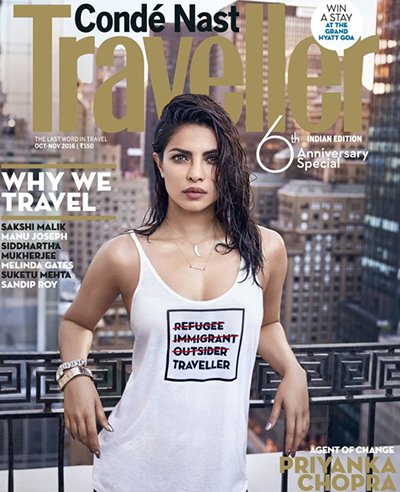 Image source: Condé Nast Traveller

Priyanka Chopra had a great year career wise. Her role in Quan2co has created the right buzz and she had all the top talk show hosts in America eating out of her hand. However, this was slightly marred by her cover for a travel magazine. Priyanka posed wearing a tank top with the words 'refugee', 'migrant' and 'outsider' struck out and the word 'traveller' not. Priyanka received backlash for being insensitive and many said that being a refugee was not a choice. The Quantico actress later apologised for the cover.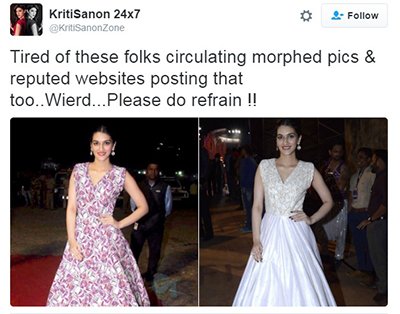 Image source: twitter/KritiSanon 24x7

Demonetisation has led to many rumours but one of the best (or worst) ones is about how Kriti Sanon wore a dress made of the new Rs 2000 notes. Many lost it, tweeting about how insensitive she was being when most of India was struggling. Finally, Kriti came out and shut everyone up by saying that it was just a photo shop job and re-tweeted this post from one of her fan clubs thus putting the rumours to rest.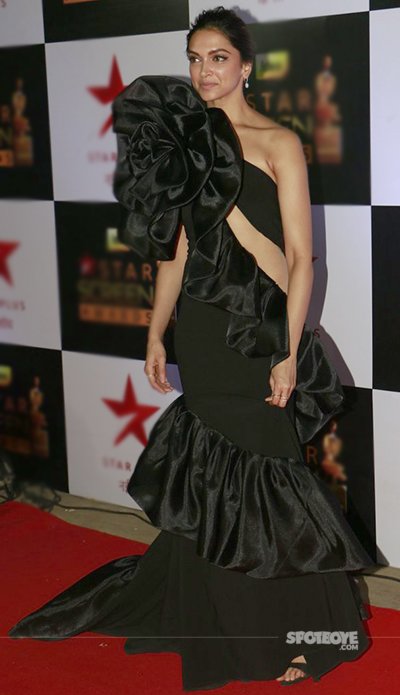 Image source: Manav Manglani

At this year's Star Screen Awards, Deepika Padukone was attacked by her gown. This custom Gauri and Nainika number was so hated that people made appeals to Deepika's stylist to do good by her. I mean, I see why. It's one of her worst looks to date. If the flower was not bad enough, those ruffles at the bottom made you want to murder the dress.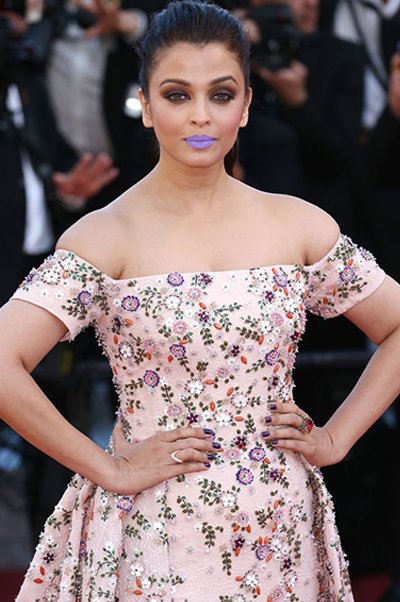 Image source: venue

At Cannes this year Aishwarya Rai Bachchan took everyone's breath away and not for the obvious reasons. When she stepped on the red carpet with THAT purple lipstick, everyone was left breathless because they were frantically running towards their phones to tweet about it. There were jokes and praises and opinion pieces about her purple lipstick. Safe to say that she owned the Cannes red carpet this year.




Image source: Manav Manglani

During her pregnancy Kareena Kapoor Khan turned the conventions of maternity fashion on its head. At designer Manish Malhotra's birthday, Kareena wore a Gauri and Nainika gown with a plunging neckline and put her baby bump on display. No one could stop talking about it and with good reason.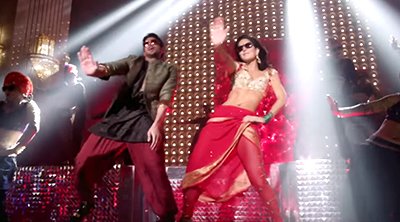 Image source: youtube/Zee Music Company

If the others on this list had buzz worthy off-screen looks, Katrina Kaif's look in the song Kala Chashma from Baar Baar Dekho was one we could not take our eyes off. See what I did there? Baar Baar Dekho and take our eyes off... anyway... Katrina showed off her abs in this nauvari-inspired ensemble giving us intense #fitnessgoals.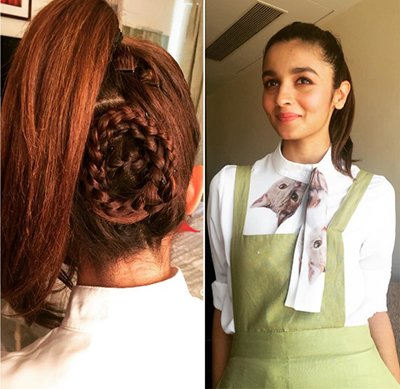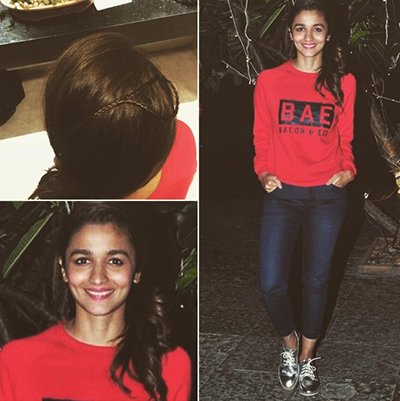 Image source: instagram/ayeshadevitre

With three releases, Alia Bhatt had a rather busy time at the movies this year. And while her performances were much appreciated, we also took notice of her rather whacky hairstyles while promoting Kapoor & Sons. Alia, along with her hairstylist Ayesha DeVitre, styled her hair to resemble letters of the alphabet. My only grouse - finally, all put together, they did not spell naughty words.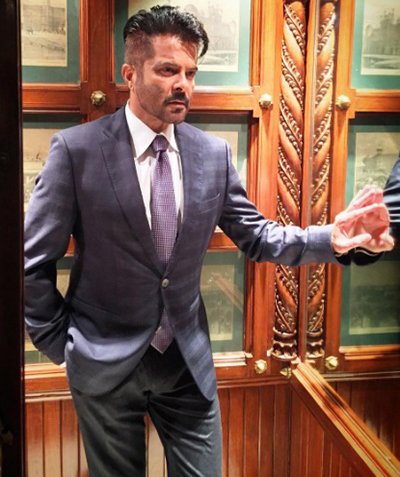 Image source: instagram/anilskapoor

This is not even a matter of discussion anymore - Anil Kapoor has found the fountain of youth - and that's it. The man took a large gulp from said fountain when he sported an undercut. And he rocked it. Twitter went ballistic praising him. We agree with everything they had to say.