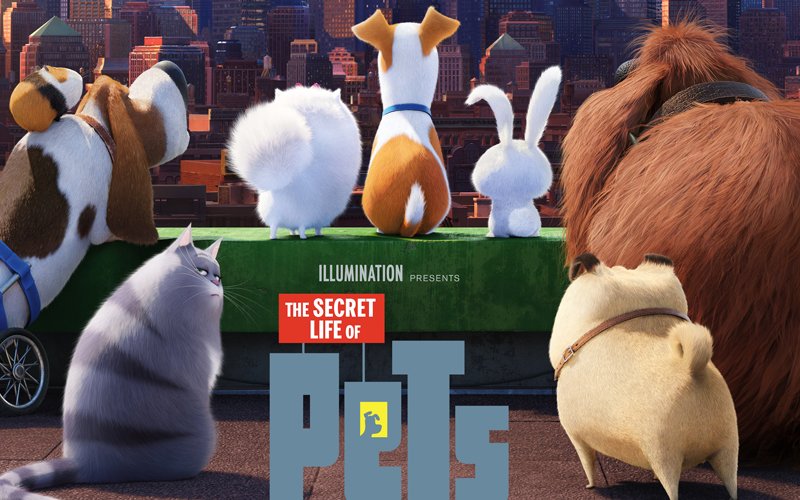 The Secret Life of Pets comes from the same banner -- Universal -- that gave us Despicable Me (2010). With a script by Minions writer Brian Lynch, this film promised to be entertaining. So, did it live up to the hype? Read our full review to find out.

Max (Louis C.K) is a terrier dog who's living a very happy life with his human and several other pets in the locality. However, his life undergoes a major upheaval when his human decides to adopt another pet -- the big dog Duke (Eric Stonestreet).

The film features abandoned pets, humans who aren't exactly responsible when it comes to their pets, stray animal catchers coloured evil, so on and so forth. The ride that all these characters take is fun and entertaining.



Image Source: cinemanerds

The Secret Life Of Pets has several things going for it. To begin with, its lightning-fast first half skims through the back story with the enthusiasm of a kid going to school on the first day. Also, the film has new, fresh characters that have been beautifully etched out. This is one of those few films where every character will be endearing to the audience.

And below all the layers of animation and action and dialogues lie a beautiful story of friendship, camaraderie and platonic love. This is a film that caters to audience of all age-groups. While the younger crowd will love the cartoon action, the older generation will enjoy the sharp and enjoyable humour in the dialogues.

Minion's Chris Renaud is spot-on with his characters and is definitely paving his way to become one of the foremost animators and directors of animation films.



Image Source: universalpictures

To put it shortly, The Secret Life Of Pets boasts a simple story, crackling screenplay and entertaining voice talent – this is the film we all deserve this weekend.





Thumbnail Image Source: bitcast