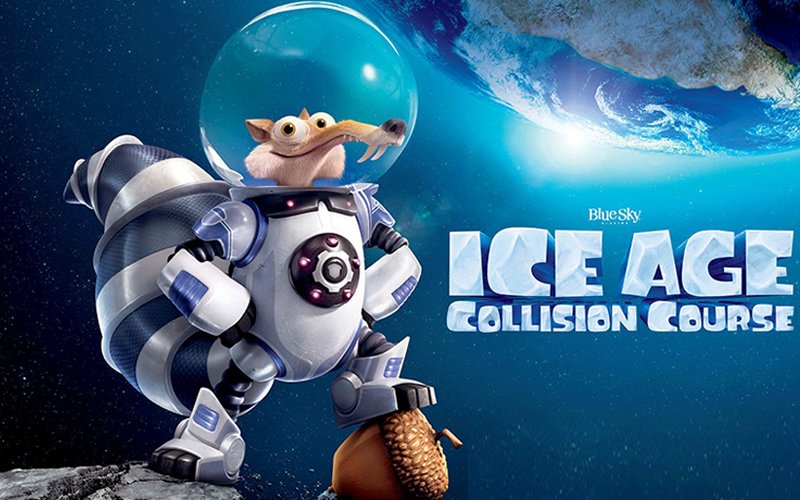 Your browser does not support the video tag.


Scrat is (Chris Wedge) back in his pursuit of the acorn. His antics to save for a rainy day threaten the very existence of life on Earth. He unwittingly gets sucked into a spaceship and creates the solar system as we know it. That was the upside; the downside is that he unleashes an asteroid towards Planet Earth, putting life-forms on the planet to imminent and immediate extinction.

Once again, mammoth Manny (Ray Romano), his wife Ellie (Queen Latifah), Diego, the sabre-tooth tiger (Denis Leary), his mate Shira (Jennifer Lopez), Peaches, Manny's daughter (Keke Palmer), and Julian (Adam Levine), the mammoth she's soon to be married to, and others are pushed to fight for survival.

Coming to their help is Sid (John Leguizamo), the sloth. And if instant termination isn't good enough, Manny is experiencing pangs about his only daughter marrying off and... no spoilers here, right? Oh, and there are flesh-eating, egg-stealing dinosaurs who have a problem with Sid playing a do-gooder.




What follows is a zany, entertaining ride of the most-fondly remembered fictional characters we've known. There are awesome animation sequences in the film. Mike Thurmeier knows how great animation can make a good story great and makes complete use of those skills.

Aubrey's Solomon story is a bit dizzy, yes, but a crackling screenplay by Michael J. Wilson, Michael Berg and Yoni Brenner makes it fun to watch.

Ice Age 5: Collision Course excels by adding more life into the characters. The voice-acting is perfect all over, making the characters seem much more realistic and adding that much-needed emotional touch.

Quite frankly, there's nothing to not like in Ice Age 5. Go with your friends, go with your family, go alone... but definitely watch this one in theaters.





Thumbnail Image Source: facebook/iceage