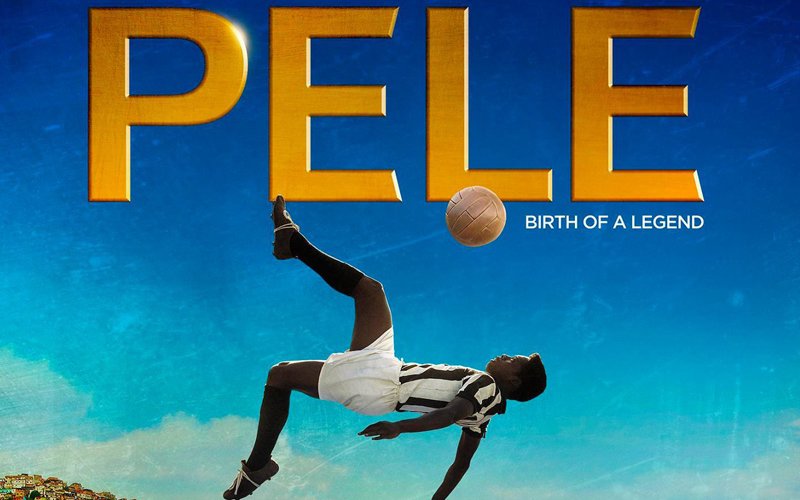 The world of sports is a treasure trove of stories and Hollywood has routinely reached deep in to get the best stories out.

Pele: Birth Of A Legend tells interesting facts from the growing up years of Edson Arantes do Nascimento, who went on to become the iconic Brazilian footballer Pele. The film brings to the fore the pain and the sacrifices that Pele, his entire family and people around him made to make him successful.

Pele achieves the rare – it brings together the hardcore football fans as well as those who don't religiously follow the game. It does so because it pays equal attention to the world off the field as well as on it.



Image Source: teasertrailer

Take away the game sequences from the movie and it is still a very intriguing and intense story about family, friendship, patriotism and the cause of the underdog.

But that's not to say that the sports parts of the film are boring. The sports choreography in the film are a treat for anyone – sports fan or not. Sportspersons are modern warriors fighting for glory, fame and name, and the sports sequences drive home this point.

This movie succeeds in showing the human side of one of the greatest sportspersons that the world has known, and the performances play a major part in this success.

Leonardo Lima Carvalho as the 10-year-old Pele and Kevin De Paula, who traces his journey from 13 to 17, add an emotional depth to the character with their performances.



Image Source: teasertrailer

Another surprise is Vincent D'Onofrio, better known as Wilson Fisk from Netflix's Daredevil series, as the coach of a teenage Pele.

Director duo Jeff Zimbalist and Michael Zimbalist do complete justice to the huge responsibility that they have. The expert camera work and angles add the emotional texture to the film.

People enjoy sports not just because of the on-field happenings. There's that patriotic, cultural ebb to any sport that adds the real colour to it. Pele captures that. Go, see Pele in the theatres. This is a film for the ages.




Thumbnail Image Source: teasertrailer