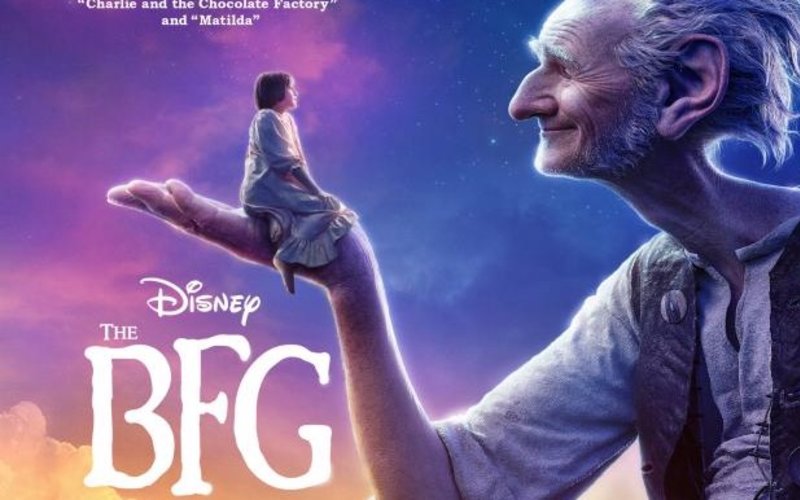 Much is expected of The BFG, the Steven Spielberg-directed film based on Roald Dahl's immortal storyline. Does it live up to the expectations?
An adventurous orphan, Sophie (Ruby Barnhill) is kidnapped by a giant, Runt (Mark Rylance) when she spots him tinkering around her orphanage. Their kidnapper-hostage relationship turns into one of friendship when Sophie realises that Runt is bullied by the other bigger giants. Sophie decides to help her new friend live a life of peace.


The BFG is an amazing concept and with director Steven Spielberg at the helm, this should have been a fantastic experience. Unfortunately, it fails to hold the audience's interest and is really a big bore. Children won't be too interested in the film because of the scarcity of 'wow' moments. The adults won't care about the movie because it suffers from a singularly boring screenplay that meanders aimlessly from the Giant World to the real world. One major headache is the dark, dull environ that makes up the Giant World. How the makers decided that such an apocalyptic atmosphere fits into what is essentially a children's film, boggles the mind.


The film has timeless characters and it actually hurts to see the talented Barnhill, Rylance and others wade through the mediocrity of it all. Rylance is a revelation as Runt and Barnhill gives her all into playing the young, brave orphan. This is her big screen debut and she does leave an impression on the audience. Both Rylance and Barnhill excel in the close-up shots, giving the audience an idea of how deep they have understood the character - even if Rylance's character is wrapped up under CGI.


Image Source: facebook/BFGMovie
On the directorial front, Spielberg tries his best to bring out the unique bond that forms between the young girl and the giant, and succeeds to a certain level until the script-without-high-points bogs him down. The BFG doesn't show any humour or even comedy, until the very end, which is too little too late. A lot of missed opportunities in this one. You won't miss anything if you skip this film.
Thumbnail Image Source: denofgeek