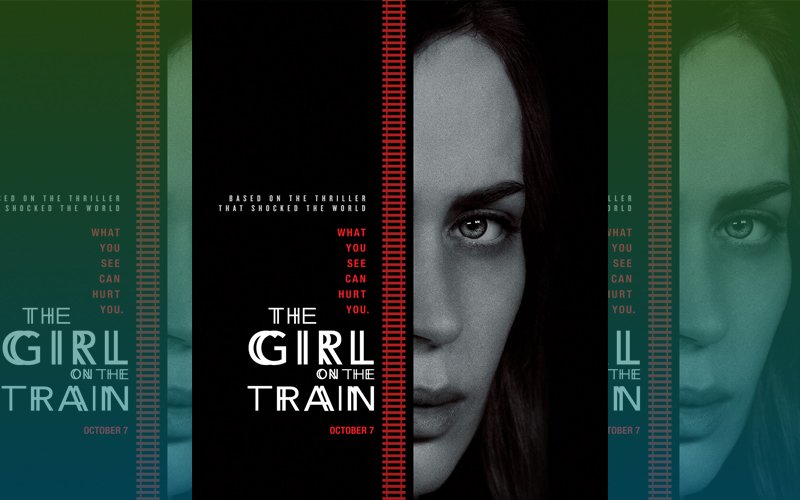 Your browser does not support the video tag.


The Girl On The Train tells the story of three women, Megan, Anna and Rachael, whose life is intricately woven together, even if they don't know it.

The story goes so. Rachael is a recovering alcoholic who is divorced from Tom. Anna and Tom have a child, for whom Megan works as a nanny. Into this coincidence comes the quirk that Megan has an affair, and Rachael ends up being the only proof of this affair – and one fine day, Megan disappears. In what is another fantastic coincidence, Rachael sees Megan everyday from the train that she takes to work. What happens next forms the rest of this superb thriller.



Image Source: nextmoovie

This film is not for someone who is looking for action, stunts and epic sequences. This is one of the few films that is sure-shot about its story and relies on strong performances. The script itself has enough nooks and crannies in which the characters can hide their good, bad and grey sides.

This film has three of the best female characters in a long time. They are so well written and layered that you love and hate them at the same time – and even feel scared about what else you will unravel about them. It is enthralling to see how real all the characters are in the film.



Image Source: kinomonster

Performances are all over and top of the rack. Just as you think Emily Blunt will take over as Rachael with her superb performance, comes Haley Bennett with a heart-wrenching performance as Megan. And if that is not enough, we have Rebecca Ferguson playing a character that changes colours faster than a chameleon. And to top it all, Luke Evans as Scott, Megan's husband, slams you with an intense performance.

This film grabs you from the get-go and doesn't let you go until the very end. The Girl in the Train is a thriller fan's wet dream. And yea, there's Lisa Kudrow in a film after a long, long time. Just watching her on the screen is worth the ticket money.


Thumbnail Image Source: blurppy