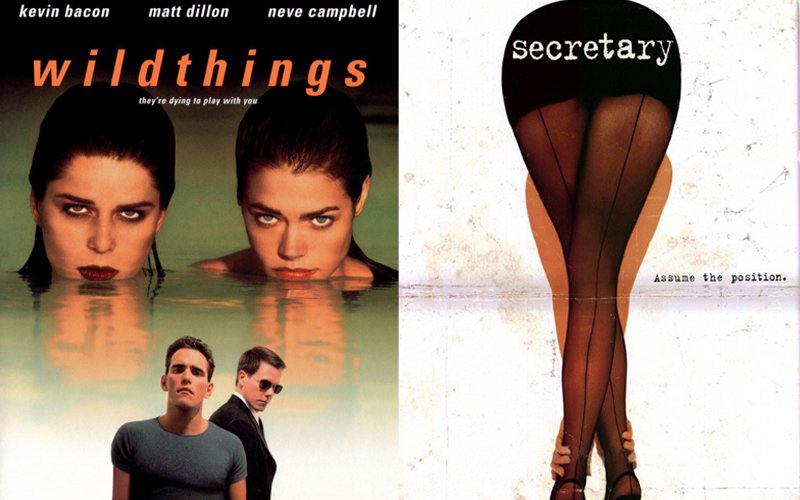 Hollywood is known for its bold and brave films, but only few really do it in an aesthetic manner. Even the big banners stay away from bold subjects, like taboo sex because it rarely makes business sense.
However, there are some shining examples when film-makers went the extra mile and decided to handle taboo subjects.
One of them is the Fifty Shades Darker film, from the Fifty Shades franchise. We look at 5 other films that went bold and handled taboo topics.

#1 Story of O – BDSM (1975)


Image Source: chuansong

The film that rankled many a feminist since its release in 1975 was based on a book of the same name released in 1954. The film was based on the romantic/BDSM relationship between the two main characters in the film. Since its release, it has polarised viewers, with some saying it's a modern love story and others saying that it's derogatory towards women. The film is known for its ultra-bold scenes depicting BDSM sequences – much more detailed than what you'd see today.

#2 Secretary - BDSM (2002)


Image Source: joblo

Released in 2002, Secretary was lauded and opened to rave reviews. That the film dealt with a relationship bordering onto BDSM between a secretary, Lee Holloway (Maggie Gylenhaal) and E. Edward Gray (James Spader) made little difference. The film was nominated for several awards and Maggie won several of them for her portrayal, including the Boston Society of Film Critics.

#3 Wild Things - Orgy (1998)

Image Source: applesnacks

The film that Denise Richards is most remembered for, this con-caper had several intercourse sequences, including one that had a man going at it with two partners.. This film was so successful that it spawned 3 sequels, but they failed to ignite the fire as the first one did.

#4 Eyes Wide Shut – Orgy (1999)

Image Source: couchreview

Nicole Kidman, then husband Tom Cruise and director Stanley Kubrick – it doesn't get more mainstream than this. And this was one a shocker. The film was about a poor couple being enticed by the rich life by a rich man, but it had enough taboo sexual content to raise eyebrows back then. There's the orgy, there's voyeurism and much, much more.

#5 The Graduate – major age difference between lovers (1967)


Image Source: alchetron

Dustin Hoffman and Anne Bancroft were the lead actors in this romantic comedy that was finally selected for preservation in the U.S National Film Registry. It also made AFI's 100 Years...100 Films. The film told the story of a 21-year-old Benjamin Braddock (Dustin Hoffman) who has an affair with an older woman, Mrs. Robinson (Anne Bancroft), and then falls in love with her daughter, Elaine (Katherine Ross).

These are the 5 films that have had discussed taboo sex in their scripts. With the Fifty Shades franchise bloating up to 3 films, this list will only grow.


Thumbnail Image Source: applesnacks & joblo