After Avengers: Endgame, The Russo Brothers Reveal What It Would Take For Them To Return To Marvel
After the release of Avengers: Endgame, Joe and Anthony Russo had announced their own endgame and said that he didn't have any plans to make more Marvel movies. Now, in a recent interview, they hinted at a comeback and discussed what could make them return to the MCU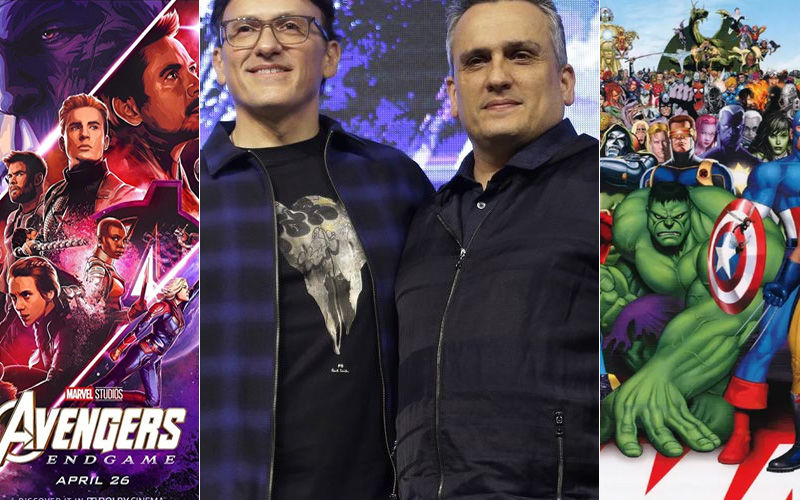 The
Russo brothers
, Joe and Anthony have had an immensely successful journey in the
Marvel Cinematic Universe
and they made several
Marvel movies
that were back to back successes starting with Captain America: The Winter Soldier. Ever since, they had been on a successful spree, and followed it with other Marvel movies such as Captain America: Civil War, Avengers: Infinity War and
Avengers: Endgame.
However, after the release of Avengers: Endgame, Joe and Anthony Russo had announced their own endgame and said that he didn't have any plans to make more Marvel movies. Now, in a recent interview, they hinted at a comeback and discussed that a lot of characters would force them to return.
After Avengers: Endgame, the Russo brothers had no plans to direct other marvel films, however they haven't completely closed the doors on the idea of their return as directors. In a recent interview with SyFy Wire, they opened up on what could bring them back to the Marvel Cinematic Universe. Joe Russo named a few intriguing characters who could definitely inspire them to be back. He said, "I grew up on [John] Byrne's X-Men run. Ben Grimm was a favourite character growing up: The Thing. And Fantastic Four is now in the Marvel fold. There's a lot. Silver Surfer is an amazing character. Going really big in cosmic would be a lot of fun. So there's a lot of things that could attract us."
Well, we're sure this is exciting news for all Marvel fans out there! In other news, Avengers: Endgame made worldwide history by becoming the highest-grossing movie ever, thereby beating James Cameron's film Avatar.
Image Source: Cleveland19, IMDb, The Verge, Instagram/marvelstudios