Amber Heard Breaks Down As She Revealed That Johnny Depp Abused Her On Their Honeymoon, Says She Feared For Her Life
Amber Heard, during her testimony, revealed a few more shocking details about her disastrous relationship with Johnny Depp and mentioned that she feared for her life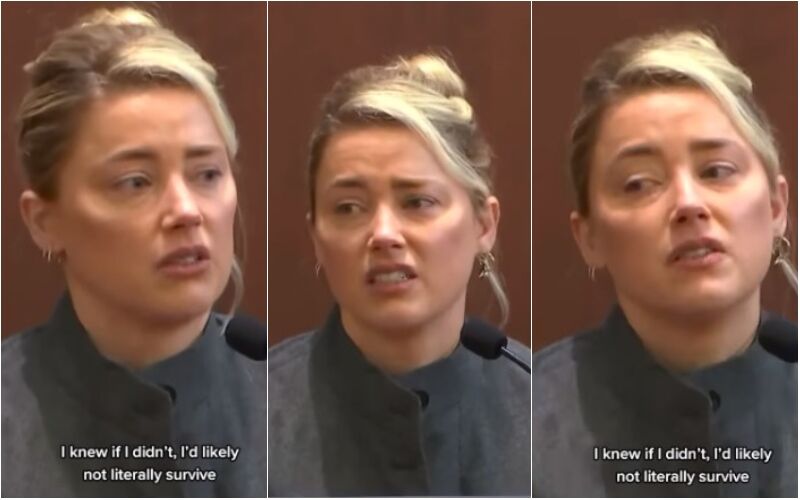 Johnny Depp and Amber Heard's $100 million defamation lawsuit has taken yet another dramatic turn as the latter has alleged that her former husband abused her on their honeymoon. According to the reports, the Aquaman actress broke down as she recalled the shocking incident which led to the end of their marriage.

The 36-year-old actress even went on to reveal that Depp even started hallucinating while testifying in their civil case. She even went on to add that the Pirates of the Caribbean actor was a drug addict, and abuser, while testifying in the defamation action the actor took against her.
Heard choked on tears as she told the jurors in court that she feared for her life if she continued her relationship with Johnny Depp.
"I was so scared that it was going to end really badly for me. I really didn't want to leave him. I loved him so much," she said as per reports on BBC. The actress even added that her former husband had assaulted her on the sets of the Orient Express train in Asia after their wedding in February 2015. She further added saying, he held her by the neck in their sleeping cabin. "He was squeezing my neck against the railway car for what felt like a very long time. I remember being scared that he wouldn't mean to do it," she said.
Amber even went on to allege that Johnny would self-harm himself during their fights. She said that he would often cut his arms or hold his knife to his chest.
To note, Johnny Depp is suing his ex-wife Amber Heard for USD 50 million in payback for an article, wherein she claimed that she was the victim of domestic abuse. The high-profile celebrity case in Virginia has been resumed for a sixth week after a delay during which Depp recalled his side of the story.
Image Source: Instagram