Angelina Jolie Says She Was 'Hurt' When Brad Pitt Worked With Harvey Weinstein; Actress Reveals Her Decision To Divorce The Actor Wasn't Made 'Lightly'
In a recent interview, Angelina Jolie talked about her divorce with Brad Pitt. The actress also stated that she was hurt when the actor decided to work with Harvey Weinstein. Read on!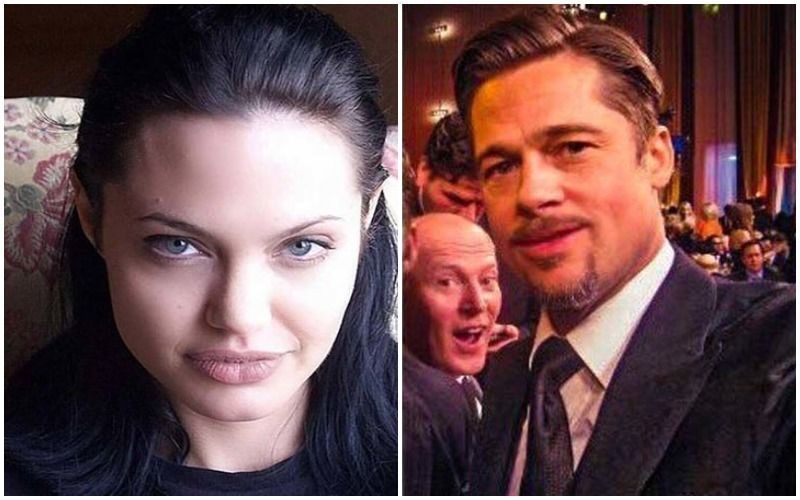 Angelina Jolie and Brad Pitt were one of the 'IT' couples back then. They dated for a long time and got married in 2014. However, in 2016, Angelina filed for divorce and it came through in 2019. In a recent interview, Angelina got candid as she opened up about her divorce with Brad Pitt and also shared that she was hurt when the actor worked with Harvey Weinstein.
The actress was asked by The Guardian to talk about the "first time she felt sufficiently disrespected in the industry to tell somebody to f**k off'. She responded by saying, "Em.. well, no surprise, Harvery Weinstein. I worked with him when I was young." Jolie revealed that she said no to The Aviator because he was involved in the project. She added that it was hard for her when Brad worked with him.
In the same interview, the actress also said that she feared for her and her family's safety during her marriage with Pitt. Furthermore, she added that it wasn't an easy decision for her to file for divorce. She added, "It took a lot for me to be in a position where I felt I had to separate from the father of my children." Adding to that, Angelina also said that the experience of getting the divorce has been traumatic and it has broken her.
Image Source:Instagram