Are Kim Kardashian And Kanye West Going Their Separate Ways Amid Lockdown? Find Out The Truth
A tabloid claimed that Kim Kardashian- Kanye West are going their separate ways even though there's a lockdown happening and that they are in a trial separation. However, Gossip Cop has now busted the report and clarified that they haven't separated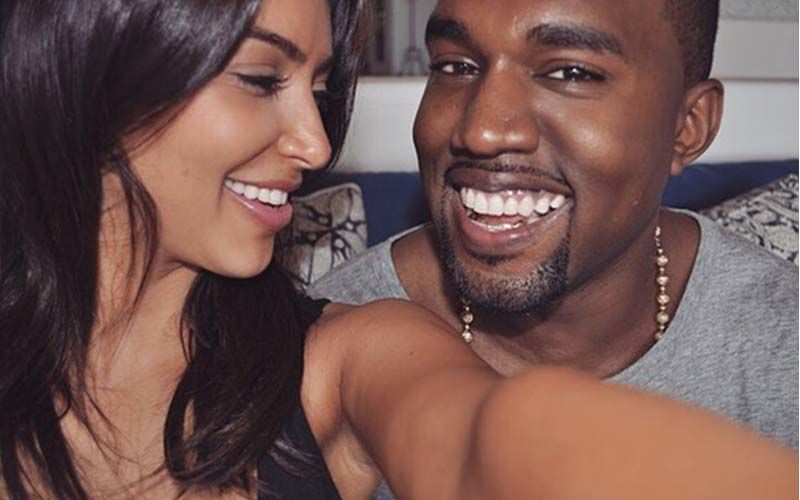 Kim Kardashian and Kanye West are parents to four adorable kids- North, Chicago, Saint, and Psalm, and Kim often shares pictures on social media with them. If their posts are anything to go by, they do look like a happy family, enjoying some quality time while quarantining. However, reports on the Internet suggest that all's not well between the two. In fact, a report even stated that the couple is in a trial separation, and that Kim is having problems with Kanye.
According to Star, Kim and Kanye are in 'trial separation' and close to their sixth wedding anniversary, Kim cannot keep up with Kanye and that the 'cracks' are emerging once again. The tabloid also asserts that they are going their separate ways even though there's a lockdown happening as Kanye wants to be away from Kim. An insider told the tabloid, "Kanye wants to be anywhere but L.A. with Kim. It's no secret they've been having problems. First, it was the gospel album he took months to finish, then Chicago, where he needed to reclaim his roots by buying his childhood home. Now it's Wyoming." Meanwhile, it also stated that Kim has been busy with her work and is fed up with Kanye's behavior. "Kim's gotten used to Kanye's flighty behavior and doesn't even put up a fight anymore. They just check in from time to time," said a source.
However, Gossip Cop has called this report untrue, claiming that Kim and Kanye haven't separated. They clarified that while there have been rumours of Kim and Kanye arguing while stuck at home together, and that West did take their children to Wyoming, it was to give Kim a break.
Image Source: Instagram/kimkardashian