Congratulations are in order as Ashley Graham has given birth! The 34-year-old supermodel welcomed twin baby boys. On Friday, Ashley took to Instagram to announce that she and her husband Justin had welcomed two 'happy and healthy' baby boys. "Justin and I are so excited to share that our baby boys are here. They were born early this morning at home and are happy and healthy," she wrote.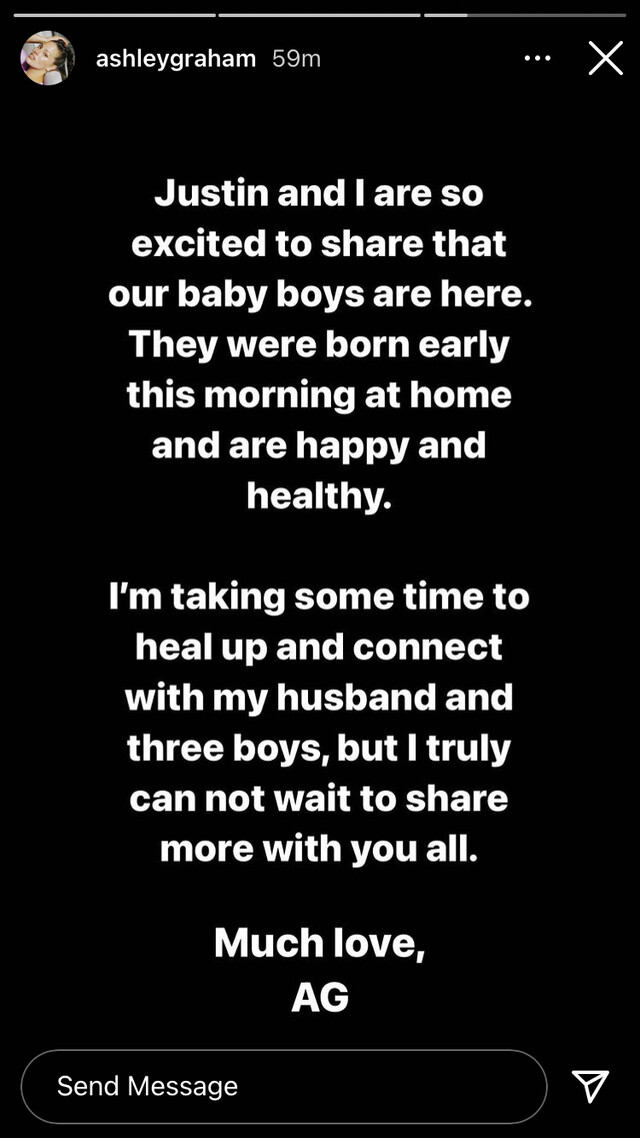 Her husband Justin shared a statement on his Instagram story too and added, "Thank you. Jesus for our supernatural birth. Thank you for all your prayers and support. I love you @ashleygraham."
She announced her second pregnancy last September and wrote, "The past year has been full of tiny surprises, big griefs, familiar beginnings and new stories. I'm just beginning to process and celebrate what this next chapter means for us."
Ashley and her husband Justin already have a kid, Isaac, born in January last year. On his first birthday, she shared a video and wrote, "You have changed my life and my heart in ways I couldn't imagine. I can't believe I'm already writing this, because it feels like just yesterday that we met. But at the same time, I also can't remember what life was like without you. Watching you grow and learn has been the greatest gift."
Image Source:AshleyGraham