Anupamaa SPOILER ALERT: Kavya Leaves Shah House To Clear Her Thoughts; Anu Plans A Surprise For Malvika To Cheer Her Up
In the upcoming episode, we will see that Anupamaa arranges a surprise for Malvika to cheer her and the Shahs also joins in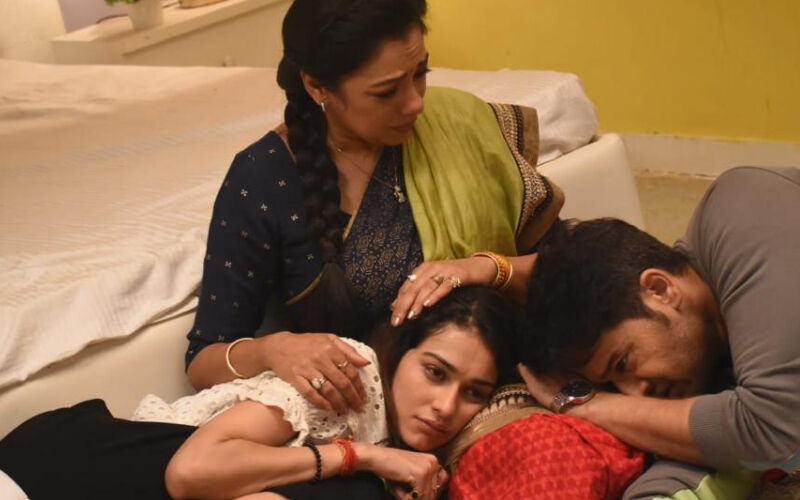 The latest episode of 'Anupamaa' highlighted the topic of domestic violence and showed how a woman is expected to adjust despite being in so much pain and suffering. We saw Malvika in a state of deep shock as she remembers how badly her husband used to beat her up. She was seen sobbing and numb. Anupamaa asked her to vent out her anger for once and all. Malvika felt a little better after taking out all her pain and anger. Now, in the upcoming episode, we will see that Anu plans a surprise for Malvika to cheer her up.
Tuesday's episode starts with Anupamaa asking Anuj and Vanraj why are women always treated like punching bags. While remembering all the pain that he has given to Anupamaa, Vanraj mentions that unless men change, this social evil will still be there. Anupamaa then calls up her daughter Pakhi and apologizes to her for not being there to wish her New Year. The Shah family understands that Anupamaa was in some big problem that's why she couldn't come. Just then Kavya asks her why Vanraj is still there at her place. But Bapuji asks her to stay quiet.
Later, Vanraj comes home and finds a voice message, which Kavya has left for him. The message says that Kavya has left home for some time to clear her thoughts. Vanraj informs Baa and Bapuji about it, but they tell him that they are already aware of it.
Image Source: PR