Anupamaa SPOILER ALERT: Anu Plans A Surprise For Malvika After A Domestic Violence Incident Slips Her Into Trauma
Spoiler Alert: Anupamaa plans a surprise for Malvika after learning latter being a victim of an abusive marriage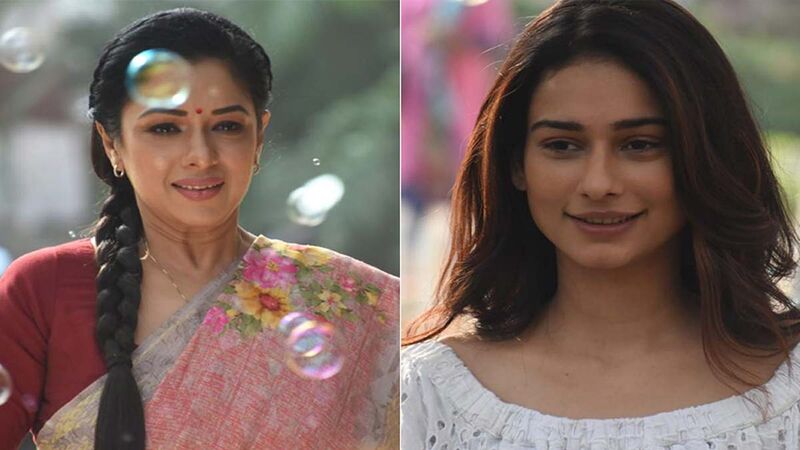 It was in the recent episode of Rajan and Deepa Shahi's Anupamaa, the lead learns about Anuj Kapadia's sister Malvika being a victim of an abusive marriage. The unspoken and bitter happening in her life comes to surface after Anuj-Anupamaa are about to leave for a party along with Malvika and they come across a domestic violence case in their building. Malvika goes in the flashback when she was abused and hit by her husband. She slips into trauma and weeps.
Anuj then narrates about Malvika's past to Anupamaa, and confesses to being guilty about it. Anupamaa is seen comforting them both, amidst this Vanraj reaches there and also learns about Malvika. While he asks Anupamaa to be along with Malvika, he takes Anuj with him, offers him water and tells him that things will only get better from now. Further asking him that he should not hesitate in order to ask for help and assuring him that he will be there for Anuj.
Anupamaa in order to calm down Malvika, gives her a pillow asks her to imagine he is the person who harmed her and tells her to vent out her anger.
Pakhi who is waiting for Anupamaa and Vanraj, is upset as she could not wish her parents on New Year's eve, but Paritosh, Kinjal and Samar console and cheer her up.
Anupamaa asks Anuj and Vanraj why women are treated like punching bags, Vanraj tells her this shall continue if men continue to lead their life in a certain manner. The next morning Anupamaa wakes up Malvika and tells her to come along with her. ALSO READ:
To know what happens next, keep watching Anupamaa.
Image Source: PR