Yeh Rishta Kya Kehlata Hai SPOILER Alert: Abhimanyu Operates On Akshara, Will Be Able To Save Her Vocal Cord Damaged Due To The Accident?
Yeh Rishta Kya Kehlata Hai SPOILER Alert: Will Abhimanyu be able to save Akshara's vocal cord affected due to an unfortunate accident?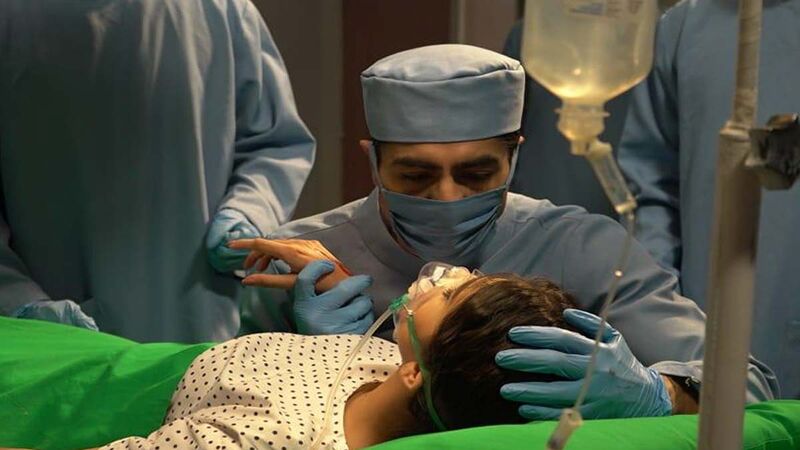 Rajan Shahi's Yeh Rishta Kya Kehlata Hai will have the audience witness a big twist! While the wedding festivities for Aarohi and Abhimanyu have begun, unfortunately, Akshara meets with an accident. She is taken to Birla hospital, Abhimanyu is shocked to see her in a bad state. Junior doctors inform Mahima about this unfortunate accident. Mahima tells Aarohi to inform the family. In the operation theatre, Abhimanyu is asked to operate on her by Mahima. He then recalls the oath taken by all doctors.
That's when Mahima asks him if he loves her and he positively responds to it. Mahima tells him to operate Akshara immediately otherwise they will lose her forever. During the surgery it is learnt that the accident has damaged Akshara's vocal cord, hence Mahima asks Abhimanyu to be careful. Aarohi on informing the family, Goenkas as well as Birls reach the hospital. Aarohi tells them due to the accident, Akshara might never be able to sing. Harshvardhan is tensed about Aarohi and Abhimanyu's wedding, he wants to wind up the wedding as soon as possible.
In the upcoming episode, Abhimanyu successfully completes the surgery, but was he able to save Akshara's vocal cords? Will Akshara ever sing again? For this keep watching Yeh Rishta Kya Kehlata Hai.
Yeh Rishta Kya Kehlata Hai is produced under Shahi's banner Director's Kut Productions and airs on Star Plus. It features Harshad Chopda, Pranali Rathod, Karishma Sawant, Mayank Arora, Sharan Anandani, Ami Trivedi, Ashish Nayyar, Paras Priyadarshan, Pragati Mehra, Vinay Jain, Neeraj Goswami, Niharika Chouksey, Swati Chitnis, Sachin Tyagi, Ali Hassan and Niyati Joshi. ALSO READ
: Yeh Rishta Kya Kehlata Hai SPOILER ALERT: Abhimanyu Is Heartbroken And Shocked To See Akshara Lying In Hospital Bed In A Critical Condition
Image Source: PR