Avengers Endgame Climax Had THIS Unnoticed Error In The Scene Where Captain America Picks Up Thor's Mjolnir; Deets INSIDE
Avengers Endgame was one of the most successful Marvel films. And, the last scene in the film was memorable to all fans. But, did you notice this error as Captain America proved he is worthy after lifting Thor's Mjolnir?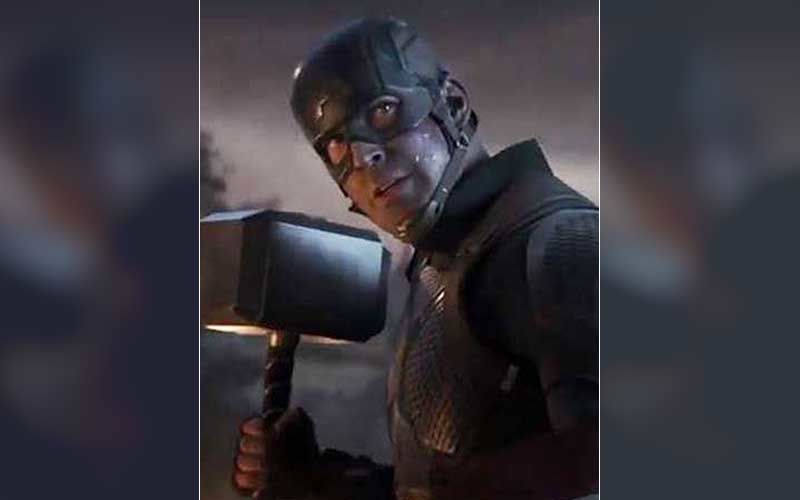 The movie Avengers Endgame was one of the most successful Marvel films. And, the last scene in the film was memorable to all fans. It had many highlights, right from an emotional one showing Iron Man's last moment, to Captain America aka Chris Evans proving he is worthy after lifting Thor's Mjolnir. During this scene, the Mjolnir comes accompanied with the lighting. For the unversed, in the earlier MCU, many including Odin reiterated that Thor can summon the Mjolnir without the lighting. But, did you notice this error in the climax scene?
While fans loved the Avengers Endgame climax, only a few might have noticed it was not completely logical. This error came to notice when every move of the superheroes was under the microscope. Speaking with Slash Films, film writers Christopher Markus and Stephen McFeely said, "There was certainly a debate at one point because particularly in Ragnarok, it establishes that Thor can summon the lightning without the hammer. I think Odin even says, 'It was never the hammer'. And yet Cap summons the lightning with the hammer. You get to those things and you're like, 'It's too awesome not to do it! We'll talk about it later'."
The writers then went on to explain why it was impossible to make Avengers: Endgame without the hammer scene. Talking about the Avengers: Age of Ultron scene where Captain America could not lift Mjolnir, the writers said, "I'd say he was not completely worthy yet. He still has the secret of Tony's parents' death to resolve. It was actually in the [outline] that we gave Marvel in the summer of 2015. 'Cap picks up Thor's hammer.' And it was like, 'Yeah, we're doing that somewhere.'"
Moving on, Marvel's Fiege had a very different approach to it from that of the writers on the Avengers Endgame Captain America climax scene. In a Reddit Q&A later, he called the scene "one of the most special moments". He added, "If you remember from Ultron, they were all sitting around in the Avengers complex in Manhattan, and there's a party, and they're all a bit inebriated, and they're loose, and they're having fun, and they're all trying to pick up the hammer. It's Captain America's turn to try, and you look over to Thor's face, and he says, 'I think he might be able to do it,' but Cap doesn't pick it up. But Cap could've always picked it up. He didn't want to at that point because it would've not been right. We think he was always worthy and was being polite in Age of Ultron." Also Read:
Avengers: Endgame: Marvel Fan Points Out A Mysterious Goof-Up In A Scene Featuring Captain America; Shares Proof From The Movie
Avengers: Endgame stars Robert Downey Jr., Chris Evans, Mark Ruffalo, Chris Hemsworth, Scarlett Johansson, Jeremy Renner, Don Cheadle, Paul Rudd, Brie Larson, Karen Gillan, Danai Gurira, Benedict Wong, Jon Favreau, Bradley Cooper, Gwyneth Paltrow, and Josh Brolin. It was directed by the Russo brothers and released in 2019. Meanwhile, Marvel recently announced the dates of Phase 4 films.
Image source: Instagram/ ; SpotboyE Archives