Avengers: Endgame- Rejected Sequence Released By Design Form Showcases A Never Seen Before Robert Downey Jr Aka Iron Man's Send-off
After almost a year of Marvel film Avengers: Endgame's release, a rejected sequence from the movie features a never seen before Robert Downey Jr aka Iron Man's send-off. Check it out!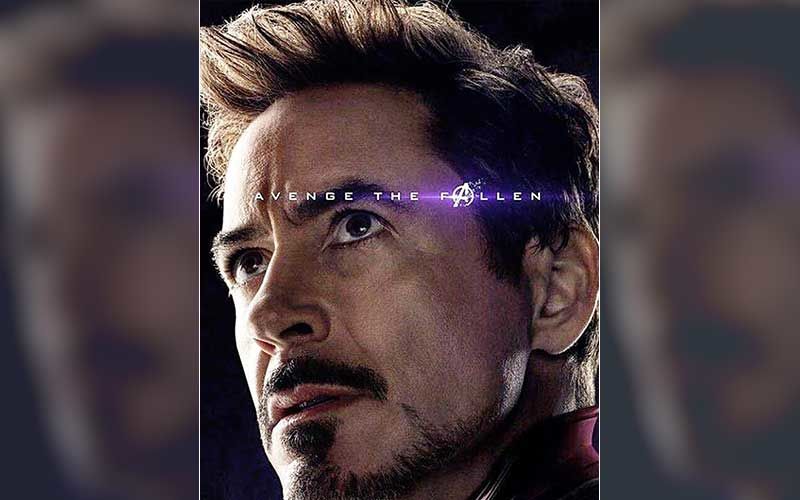 The film Avengers: Endgame was one of the most- anticipated Marvel movie and fans anxiously waited for its release. The film managed to break records at the box-office but also left many Iron Man and Marvel fans heartbroken. Since the release of Avengers: Endgame, fans were deeply saddened when they watched the death of Tony Stark aka Iron Man at the end of film Avengers: Endgame. As fans miss the character of Iron Man that was played by Robert Downey Jr, after almost a year of the film's release, a rejected Avengers: Endgame sequence features a never seen before Iron Man send-off.
More than a year after the release of Avengers: Endgame, design firm experienceperception.com has disclosed unused versions of the end credits sequence for the film. Like every Marvel fan remembers, a sequence, in the end, paid a special tribute to all the six original stars, Robert Downey Jr, Chris Evans, Chris Hemsworth, Scarlett Johansson, Mark Ruffalo and Jeremy Renner of the franchise. With the firm releasing a glimpse of the rejected special tribute to Robert Downey Jr's character of Iron Man, the sequence is nothing but a masterpiece.
The rejected sequence features a montage of Downey's character and his journey throughout all the Iron Man series. The collage of four of Robert's pictures features him as Tony Stark, him turning to Iron Man and includes his names put adjacent to the pictures with his signature. The sequence has the background music by Alan Silvestri and was released on the website. On the website, sharing the sequence, the website wrote, "the title sequence had three distinct sections, the Crew, the Cast, and the 'Hero 6'," and it was explained further how it was important to everyone involved in each section that should feel unique but part of a greater whole and hence they decided to use film footage in a progressive way.
Meanwhile, talking about how they decided to give a proper end to the movie that ends the story that started 22 movies ago, Perception's Visual Effects Director Doug Appleton explained that the mood in the studio and excitement died down and shared it was a bit intimidating. Other than that, fans will always remember how Avengers: Endgame ended the Downey's Tony Stark character with him sacrificing his life at the end of the film to save the world and defeat Thanos. Also Read:
Iron Man Robert Downey Jr Once Threatened To Quit Marvel Studios Over The Remuneration Of His Fellow Cast Members
Image source: Instagram/Avengers: Endgame