Iron Man Robert Downey Jr Once Threatened To Quit Marvel Studios Over The Remuneration Of His Fellow Cast Members
Robert Downey Jr who essayed the role of Tony Stark aka Iron Man in Avengers saga once threatened to leave MCU if his fellow colleagues weren't paid what they deserved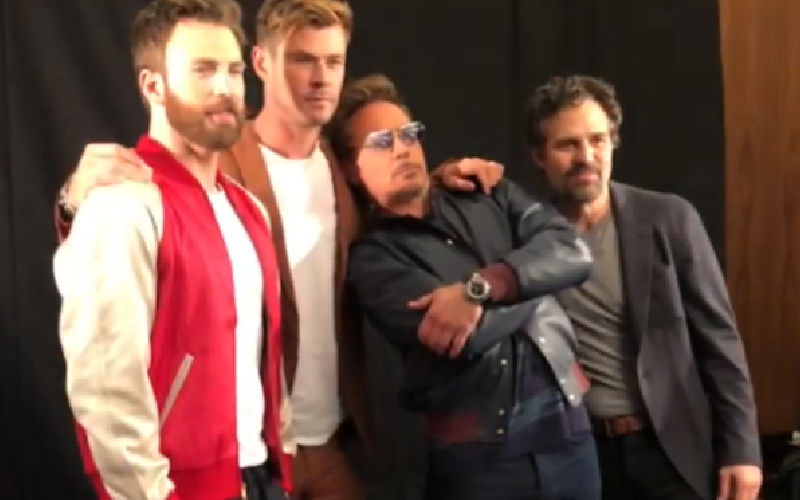 No one could have played Iron Man better than Robert Downey Jr. Marvel Studios made the best decision ever when they roped him to play the part of our favourite superhero, and well, he received the good remuneration for the same. Reportedly, Robert Downey Jr was paid a whopping $50 million for Marvel's The Avengers. However, his fellow cast members like Chris Hemsworth, Scarlett Johansson, Chris Evans and others had to fight hard to receive the money that they deserved.
Reportedly, it was Robert Downey Jr who intervened and negotiated with the Studios to get his friends the money that they deserved to play superheroes in a franchise that was a super hit at the box office. As reported by Deadline in 2003, other members of Avengers received minuscule $200,000 while Robert took home $50 million. Other stars then decided to negotiate their remuneration with the Studio upon learning that RDJ too is negotiating his deal. A source had quoted to Deadline, "Some received only $200,000 for Avengers and Downey got paid $50M. On what planet is that OK?" Another said, "Marvel has created so much animosity by strong-arming and bullying on sequels already. It's counterproductive."
It was Robert then who intervened and said that he won't work at a place where his fellow friends are not treated right. A source was then quoted saying, "He's the only guy with real power in this situation. and b*lls of steel, too. He's already sent a message that he's not going to work for a place where they treat his colleagues like shit."
Image Source: Instagram/robertdowneyjr