BLACK ADAM: Superman Likely To Make An Epic Appearance In THIS Dwayne Johnson Starrer; Post-credit Scene Sees 'Man of Steel' Cameo-REPORTS
Black Adam is undoubtedly one of the much-awaited films of 2022, and it has given hopes to DCEU fans as the rumours of Superman's epic appearance have been making the rounds on the internet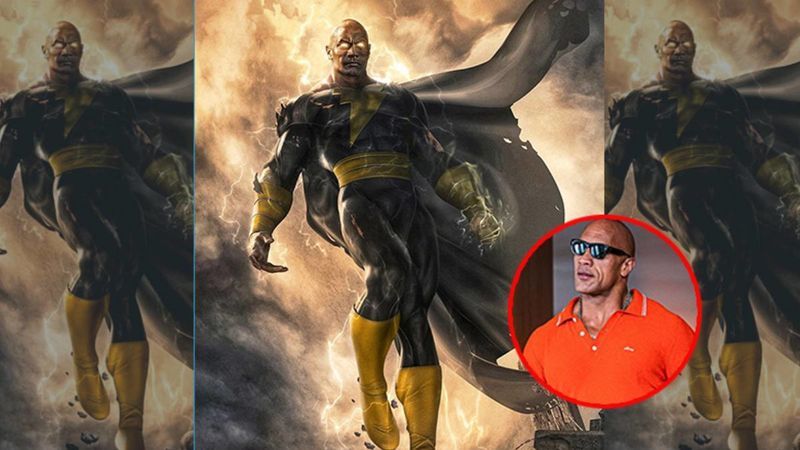 Dwayne Johnson starrer Black Adam is all set to hit the theatres in less than a month, however, the rumours are rife that the audience might even witness the appearance of Viola Davis' Amanda Waller and Superman in the film's post-credit scene.

While the speculations are abuzz, the skirmish between Black Adam vs Henry Cavill's 'Man of Steel' have been doing the rounds on the internet, and a post-credits scene might just spice things up, giving the DCEU fans something substantial to look forward to.
The official synopsis from WB reads, "From New Line Cinema, Dwayne Johnson stars in the action-adventure 'Black Adam'. The first-ever feature film to explore the story of the DC Super Hero comes to the big screen under the direction of Jaume Collet-Serra ('Jungle Cruise'). Nearly 5,000 years after he was bestowed with the almighty powers of the ancient gods—and imprisoned just as quickly—Black Adam (Johnson) is freed from his earthly tomb, ready to unleash his unique form of justice on the modern world."
Well, there are multiple ways the storyline could develop, for starters, Johnson has been teasing Adam vs Superman fight for some time now, although that's unlikely to happen in the movie.
Furthermore, there is no mentioning superman in the film. DC might even pull off another 'Peacemaker' - just showing a silhouette of the 'Man of Steel'? Or is this the much-awaited re-entry of Cavill into the DCEU?
Ultimately, DC fans are particularly excited about this film and there's a lot to look forward to when 'Black Adam' premieres on October 21 in cinemas.
image source: instagram/therock