Black Widow New Trailer: Scarlett Johansson Battles Taskmaster, But Fans Are More Excited To See Robert Downey Jr
The latest trailer of Marvel's Black Widow, starring Scarlet Johansson, has hit the internet and it has everything fans ever wanted to see; however, a section of users have expressed their anticipation of seeing Robert Downey Jr AKA Tony Stark instead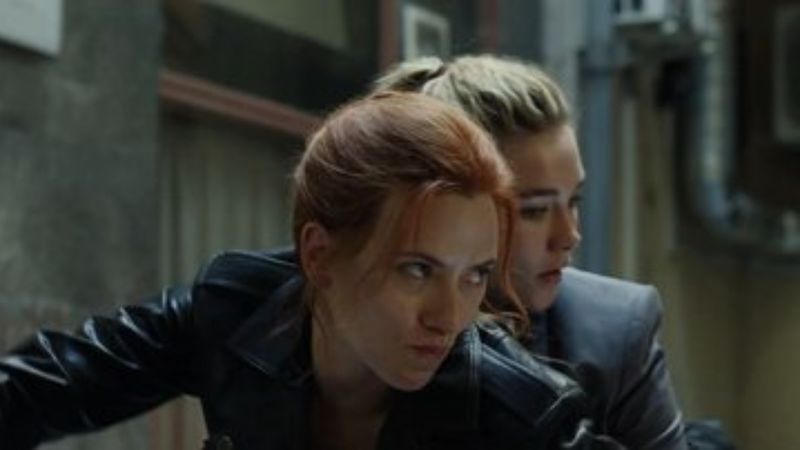 MCU has dropped in yet another trailer of Scarlett Johansson's Black Widow and it has everything fans want to see. Right from some high-combat action scenes to Black Widow's insanely powerful family and a couple of glimpses of the super-villain taskmaster; Marvel's Black Widow seems to have met our expectations. In the film, Black Widow will be getting back to her roots, which is her family, in order to crack a major conspiracy. In fact, Black Widow is a prequel to sorts to events set in between Captain America: Civil War and Avengers: Infinity War and Avengers: Endgame.
Well, the latest trailer of Black Widow, especially Scarlett Johansson's performance, has been garnering a lot of praises on social media. However, a huge section of fans has rather expressed their anticipation in regards to Robert Downey Jr AKA Tony Stark's special appearance in the film. As we took a stroll down the comments section under Black Widow's trailer, we saw a lot of people showing their eagerness to see a glimpse of RD Jr. The comments read, "Wish there would be a longer cameo of rdj, "Who all are Waiting for Tony's entry," "We want black widow and Tony stark back in mcu," "Will I get to see Iron Man?" (ALSO READ -
Black Widow Trailer Fan Reactions: Netizens Are Ecstatic As They Spot Hopper From Stranger Things In Russia
)
Check out the video below:
Also, have a look at the previous trailer of Black Widow:
Black Widow also stars Scarlett Johansson, Florence Pugh, David Harbour, and Rachel Weisz in pivotal roles. The film is scheduled to release in India on April 30, 2020, in multi-languages like Hindi, English, Telugu, Tamil, Malayalam, and Kannada.
image source: youtube