Brad Pitt-Angelina Jolie Custody Battle: Actor 'Heartbroken' Over Ex-Wife's Domestic Violence Accusation - REPORTS
Angelina Jolie claimed that she has proof that supports her allegations of domestic violence against ex-husband Brad Pitt. According to the reports, Brad Pitt is heartbroken to see Angelina taking this route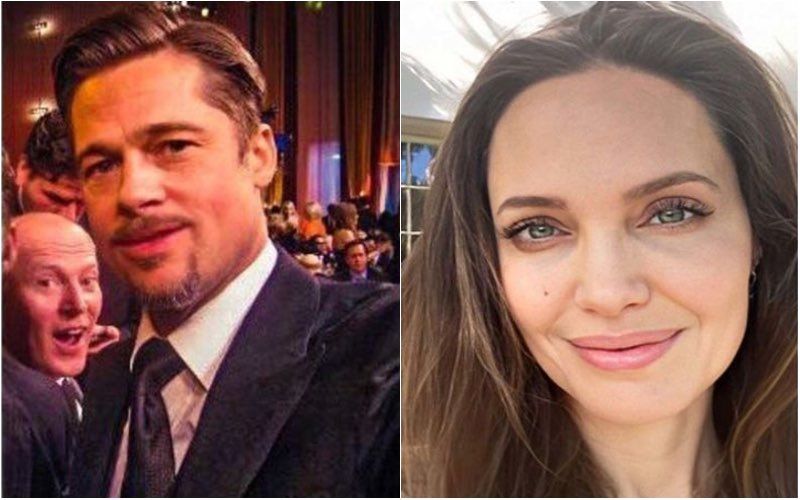 The former power couple, actors Angelina Jolie and Brad Pitt are currently involved in a legal battle over the custody of their children after their split. Reportedly, Angelina claimed that she has proof of alleged domestic violence and also asserted that she is willing to offer 'proof and authority' against Brad Pitt with regards to her domestic violence claim. She has reportedly filed another document about the testimony of their minor children. Having said that, the Fight Club actor is heartbroken to see Angelina taking this route, as revealed by an insider.
"Brad is heartbroken that Angelina has gone that route. There's a lot of emotion left after their marriage", a source close to Pitt told Page Six. "He has taken responsibility for his actions and owned up to his past issues, he's stopped drinking. The marriage was very passionate and toxic at times and — like all couples — they had fights, but also shared many good times together. He has talked about his drink and drug problems during the time they were together," the insider revealed.
As per the source, Brad and his camp have never attacked Angelina, however, his camp feels this leak was a calculated move to sway opinion ahead of the conclusion of their trial. "Brad feels like he's being more and more isolated from his children, and he's devastated about it," the source adds.
Image source: Instagram/ angelinajolie.offlcial/ Twitter/JakesTakes