Brad Pitt Speaks On Confronting Harvey Weinstein Post Former Girlfriend Gwyneth Paltrow Accused Him Of Misconduct
Brad Pitt who is busy promoting his upcoming film Ad Astra recently spoke about the episode involving ex-girlfriend Gwyneth Paltrow and MeToo accused Harvey Weinstein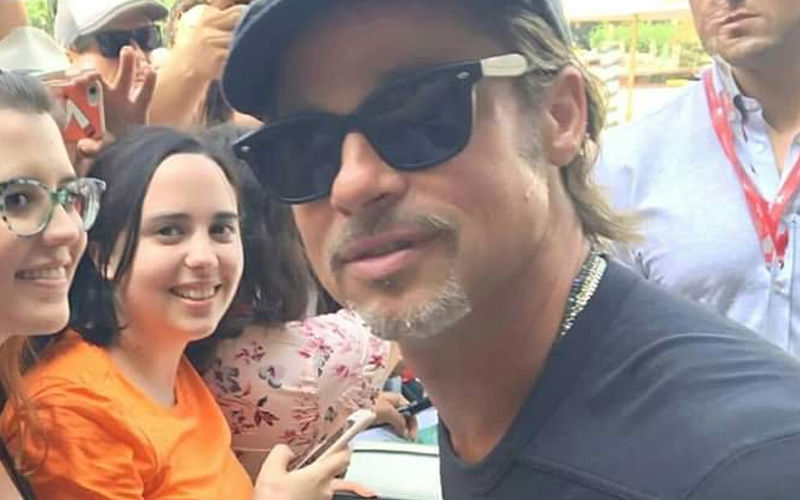 Hollywood Producer Harvey Weinstein has been accused by many actresses of sexual misconduct. Among them is Gwyneth Paltrow who spoke about how Harvey made her uncomfortable by asking her for 'massages'. She was dating
Brad Pitt
then and he had confronted Harvey. In a recent interview, he spoke about this incident and said that he just wanted to make sure that nothing goes wrong further. Brad Pitt is currently busy promoting his upcoming film Ad Astra and in one of the interviews with CNN, he spoke about it.
It was courageous of Brad Pitt then, in the 1990s, to confront somebody as powerful as Harvey Weinstein. When asked about it, Brad said, "At that moment, I was just a boy from the Ozarks on the playground.. and that's.. and that's how we confronted with things. I just wanted to make sure nothing was going to happen further because she (Paltrow) was going to do two films. I think the interesting thing is that we, Hollywood specifically, but the workplace, men and women's dynamics is being recalibrated, recalibrated in a very good way that is long overdue. And I do think that's an important story to tell." In her confession, Gwyneth Paltrow had revealed about how Harvey called her to his hotel room and suggested that they give each other massages. In an interview with NYT, she stated, "(the meeting) ended with Mr. Weinstein placing his hands on her and suggesting they head to the bedroom for massages. Okay then!
Brad Pitt's Ad Astra will release in India on September 20. He plays an astronaut in the film and to promote his character, he even had a video conversation with a NASA scientist who is based in International Space Station. He even inquired about India's Vikram Lander.
Image Source: Twitter/William28217147