Britney Spears Can Choose Her Own Lawyer In Conservatorship Battle; Ariana Grande Extends Support, Tells Singer 'You Are Loved And Supported'
In the recent hearing of Britney Spears conservatorship battle, the court ruled that the singer can choose her own lawyer. After this major victory, Britney made a post on social media. And it got a reaction from Ariana Grande. Read on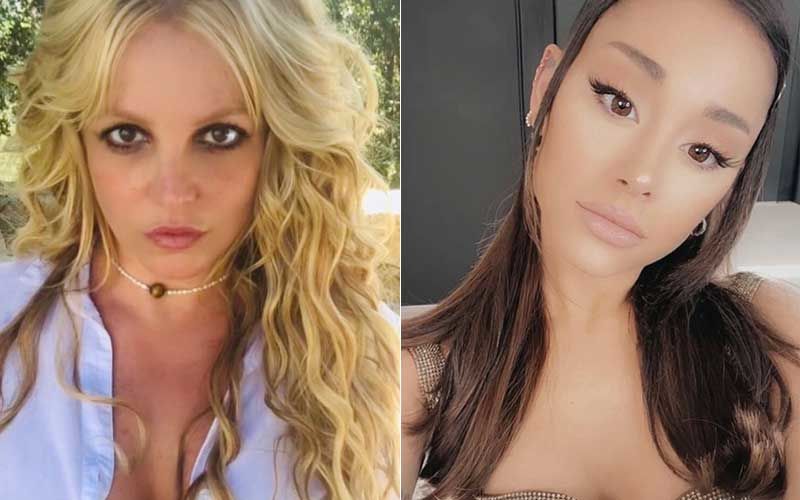 'Baby One More Time' singer Britney Spears has been making headlines for her conservatorship battle against father Jamie Spears. She is fighting to end the conservatorship which is going on for years. The singer recently made a plea in court and narrated her ordeal in a 23-minute long statement. She explained to the Los Angeles court what she has been going through for years. However, her request to end conservatorship was declined. Later, Britney's court-appointed lawyer, Samuel Ingham resigned from his role. During the recent hearing of Britney Spears conservatorship battle, the court ruled that the singer can choose her own lawyer.
After this major victory, Britney made a post on social media. And it got a reaction from Ariana Grande. On Instagram, Britney Spears made a post and shared a video. The clip shows her doing cartwheels and riding a horse. She shared the video and celebrated her victory in the conservatorship hearing. For the very first time, the Baby One More Time singer also trumpeted the 'Free Britney' hashtag. In the post's caption, Spears mentioned she feels gratitude and blessed after the court ruling. She thanked her fans who are constantly supporting her and said they have no idea how much it means to her. Britney shared the video and captioned it, "Coming along, folks ... coming along !!!!! New with real representation today ... I feel GRATITUDE and BLESSED !!!! Thank you to my fans who are supporting me ... You have no idea what it means to me be supported by such awesome fans !!!! God bless you all !!!!! Pssss this is me celebrating by horseback riding and doing cartwheels today !!!! #FreeBritney
Take a look at the post below:
Meanwhile, according to a report in BBC.com, on Wednesday, during the court ruling, former federal prosecutor Mathew Rosengart was appointed to take charge of the legal battle.
Image source: Instagram/ Britney Spears, Ariana Grande