Britney Spears Reveals She Can't Get Pregnant Due To An IUD Under Conservatorship; Urges With The Judge, 'I Want My Life Back'
Britney Spears has spoken up against her conservatorship, at a hearing in Los Angeles. The singer urged the judge to end it and said she wants her life back. Spears also revealed the conservatorship prevents her from getting married or pregnant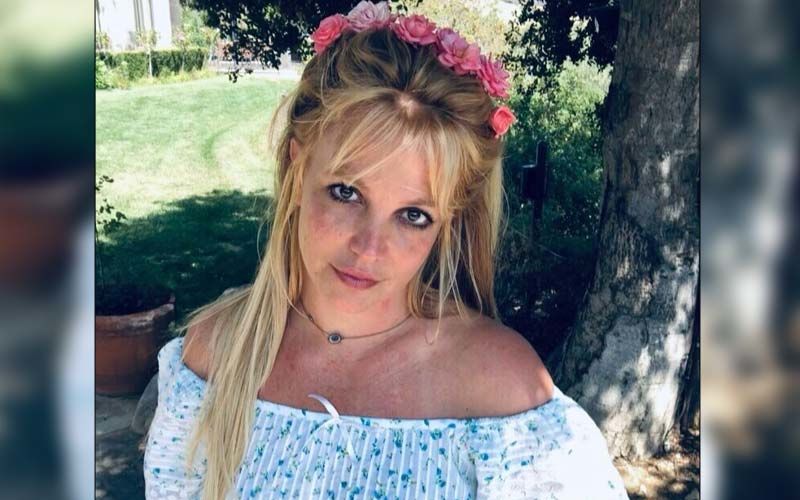 Hollywood singer Britney Spears has made it to the headlines once again due to her conservatorship battle. According to a report, the singer has spoken up against her conservatorship, at a hearing in Los Angeles. The singer urged the judge to end it and said she wants her life back. Spears also revealed the conservatorship prevents her from getting married or pregnant. She continued to mention how "traumatised" she is and explained why the conservatorship is doing more bad than good to her.
Forbes.com reported details from Britney Spears court hearing including her full statement. In a testimony, the singer told the court that her father controlled her "100,000%" and she wants the arrangement to end. She said, "I am traumatised." The singer also told the Judge, "I just want my life back." In her statement, Britney also said, "I want to end this conservatorship without being evaluated." During an emotional 24-minute address, the singer called the arrangement "abusive" and said, "I deserve to have a life, I've worked my whole life. I deserve to have a two to three-year break." Also read:
Britney Spears Shares A Major Throwback Pic With Ex-Justin Timberlake To Wish Sister Jamie Lynn On Her Birthday And The Netizens Have A Meltdown
After narrating incidents from the past, towards the end, Britney Spears said she wants to marry her boyfriend and that she'd like for him to be able to drive her in his car. The singer revealed she can't meet with friends who live 8-minutes apart and mentioned feeling like living in a rehab facility. She said she wants to get pregnant and have more kids. However, her conservatorship does not allow her to do so. She claimed her conservator has stopped her from having the IUD, a contraceptive intrauterine device, so she could get pregnant. The Toxic singer said, "I have a IUD inside of myself right now so I don't get pregnant. I wanted to take the IUD out so I could start trying to have another baby, but this so-called team won't let me go to the doctor to take it out because they don't want me to have children, any more children."
Britney said she wants to get married and have a baby. She opened up about being forced to take lithium, a common medicine for bipolar disorders, to the point where she felt drunk. Towards the end, Britney said she feels "ganged up on" and "bullied". She said she is tired of feeling alone and that she deserves "to have the same rights as anybody does by having a child, a family, any of those things."
For the unversed, Britney Spears' father Jamie Spears was granted control over his daughter's personal and business affairs in a conservatorship ordered by the court in 2008. The order was originally issued after the singer was hospitalised owing to concerns over her mental health. She had a major breakdown in 2006. Over the years, there has been a speculation of how the singer has been feeling about the guardianship. Back in 2019, Jamie Spears stepped down temporarily as Britney's personal conservator, due to health reasons. Recently, the singer's fans also took to social media to trend '#FreeBritneySpears', campaigning against the conservatorship.
Image source: Instagram/britneyspears