Britney Spears Shares A Major Throwback Pic With Ex-Justin Timberlake To Wish Sister Jamie Lynn On Her Birthday And The Netizens Have A Meltdown
Britney Spears is an active social media user. The singer's latest Instagram post is creating a huge buzz. She shared a throwback picture with ex-Justin Timberlake to wish sister Jamie Lynn on her birthday and the internet is going berserk. Check it out!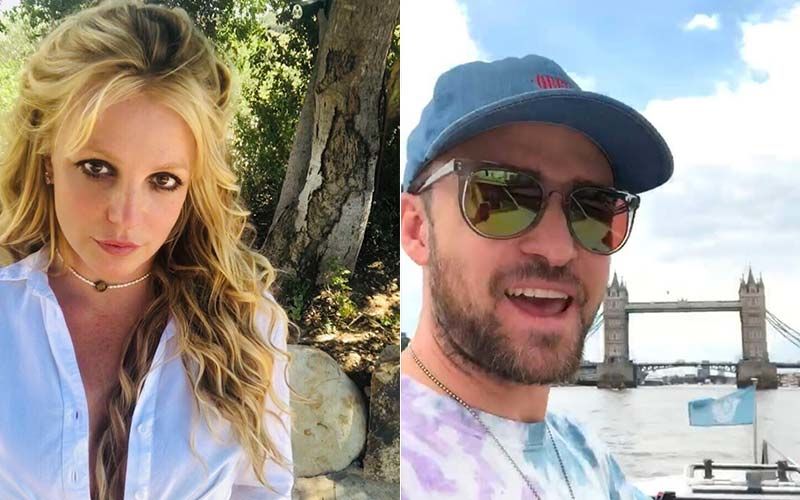 Britney Spears and Justin Timberlake were one of Hollywood's hottest couples back in the day. However, as many already know, Britney and Justin had an ugly breakup and they made headlines for multiple reasons. And now, Britney recently took to his Instagram page and penned a lovely wish for her sister and posted a major throwback picture that features her ex-boyfriend and singer Justin Timberlake. The candid picture shows a young Jamie Lynn along with Britney Spears and Justin Timberlake.
Several Instagram dropped comments under the post. One Instagram user wrote, "not a photo with JT (crying emoticons) whyyyy", another user wrote, "Of all the pictures to choose from... JT?!", "A picture with Justin (crying emoticons", wrote another user. One Instagram user wrote, "What a strange pic to choose", another one wrote, "And this is how I know Britney doesn't run this acc."
Justin Timberlake was recently in the news for apologizing to Britney Spears for his comments about their breakup that were featured in the 'Framing Britney Spears' documentary.
Justin shared a post on Instagram and apologized to Janet Jackson and Britney Spears for his past behaviour. He said, "I sincerely want to apologize to Britney Spears and Janet Jackson both individually, because I care for and respect these women and I know I failed." The singer further added, "I have not been perfect in navigating all of this throughout my career. I know this apology is a first step and doesn't absolve the past. I want to take accountability for my own missteps in all of this as well as be a part of a world that uplifts and supports."
Image Source:Instagram/BritneySpears/JustinTimberlake