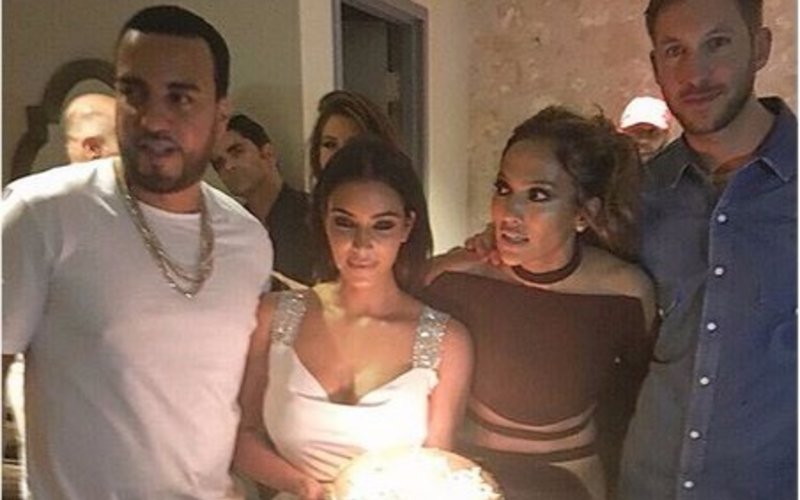 Your browser does not support the video tag.
Jennifer Lopez held an early birthday bash and was held at Planet Hollywood. But the talking point was Taylor Swift's ex Calvin Harris partying the night away with Kim Kardashian and Kanye West.
Unless you've been living under a rock the whole of last month, you would know what ax Calvin and the Wests have to grind with Taylor. SpotboyE.com told you when the Kanye and Taylor feud reignited with the lyrics of Kanye's Famous. The lyrics claimed that Kanye made Taylor famous and he could still sleep with her. The video even featured a mannequin that looked like Taylor naked in bed with Kanye and Kim.
The Calvin-Taylor romance was the talk of the town until Calvin announced the break-up via a post of his social network. Taylor famously moved on into a relationship with Tom Hiddleston and the controversy's only been stoking since then.
Have Kim, Kanye and Calvin joined hands against Taylor or was it just a one- off social interaction? We wanna know.
Image Source: melty