Chrissy Teigen Blamed For The Temporary Removal Of Alison Roman From NYT; Responds Saying 'I Very Publicily Forgave Her'
Food author Alison Roman's column in New York Times has been put on 'temporary leave'. This comes days after she dissed Chrissy Teigen's work model and the following uproar on social media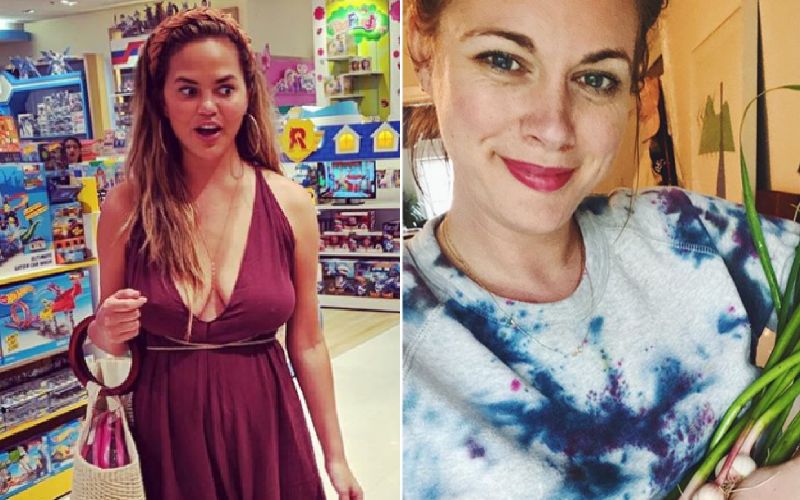 Food critic and author Alison Roman recently dissed Cookbook author Chrissy Teigen's work model in an interview with The New Consumer. She called Chrissy's website as 'content farm' and even took a dig at Marie Kondo. This led to Chrissy publicly expressing her disappointment with Alison on Twitter. Chrissy made a series of tweets stating that she is deeply hurt with Alison's comments and that she puts in a lot of effort in her business. Now, days after the episode, the New York Times has put Alison's column on 'temporary leave' and Chrissy is being blamed for it.
On Twitter, a lot of people are blaming Chrissy for costing Alison her job. However, Chrissy has responded to these allegations saying that she has nothing to do with New York Times' move to remove Alison's column. She wrote, "I I very publicly forgave Alison and that was real. When I said I don't believe in being cancelled for your honest opinion, that was very real. I don't agree with what the NYT has done, I am not them. I didn't call them, I didn't write, and most of all, I'd like her back."
Her another tweet on NYT and Alison's episode reads, "Alright I will believe you in that, as it is easy. But I very publicly forgave her and am getting very much blamed for her leave. And you have a lot to say on your timeline about me. Which is fine. I'm really tired."
I I very publicly forgave Alison and that was real. When I said I don't believe in being cancelled for your honest opinion, that was very real. I don't agree with what the NYT has done, I am not them. I didn't call them, I didn't write, and most of all, I'd like her back. https://t.co/lKwRwNPcla

— chrissy teigen (@chrissyteigen) May 20, 2020
Alright I will believe you in that, as it is easy. But I very publicly forgave her and am getting very much blamed for her leave. And you have a lot to say on your timeline about me. Which is fine. I'm really tired.

— chrissy teigen (@chrissyteigen) May 20, 2020
Image Source: Instagram/chrissyteigen/alisoneroman