Chrissy Teigen Gives A Glimpse Of John Legend's Inaugural Ceremony Performance Setting That She Was NOT Supposed To Show; Gets 'Scolded'
Chrissy Teigen shared a BTS video of John Legend's performance for the inaugural ceremony of New President Joe Biden. Got scolded by her hubby as it was supposed to be a secret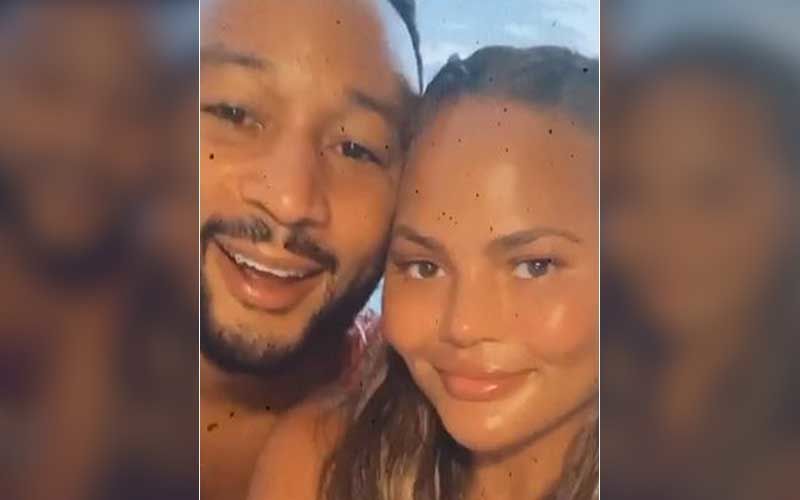 John Legend will be performing for the inaugural ceremony of the new president of the United States of America, Joe Biden. For the same, his wife Chrissy Teigen who is a social media queen shared a BTS video of John Legend's inaugural ceremony performance. However, in the excitement, she gave a little glimpse of something that she was not supposed to show. For which, she ended up getting scolded by John. Speaking of the secret, it was John's performance setting at his dress rehearsal.
Sharing a tweet on the same, she wrote, "LMAO apparently that was all supposed to be a secret and i got scolded so act surprised tomorrow I'm crying." She also gave us a little glimpse of the military dance performance and wrote, "John! I'm going to cry" That's not it, Chrissy also shared some pictures where she is seen with some army officers and backed it with, "we got lost on the way to soundcheck but stumbled across these literal fucking heroes!!"
Furthermore, she shared a beautiful picture of herself and slammed Trump in her caption. She officially called Donald Trump (the current president who will be ending his tenure after Joe Biden takes place as the new president) the greatest 'f**king worst' and 'psychopath'.
She wrote, "Today our great national fuckup is over, but the shame will last forever. with 2 impeachments, the creation of 3 million LESS jobs, 403,000 dead, a record low approval rating and god knows how many crimes, we can officially say Donald J Trump is the greatest at being the fucking worst. Maybe it wasn't such a good idea to have the guy with barely enough well done steak with ketchup fueled brainpower to power a lightbulb who doesn't even know how to close an umbrella run the country. History will not be kind to you, you absolute psychopath. But I never was anyhow."
ALSO READ: John Legend Has A Very Naughty Reaction To Wife Chrissy Teigen's 'F*** It' Pic Cuddling Their Pet In A Bralette; Leaves The Latter Speechless
Image source: Instagram/ chrissyteigen