Chrissy Teigen Goes On Social Media Detox Amidst Alison Roman Drama; Makes Her Account Private With 12 Million Followers
John Legend's wife and renowned author of a cookbook Chrissy Teigen recently took to her Twitter account to state that she's taking a little break from social media. This comes after she penned stating that Alison Roman's comments hurt her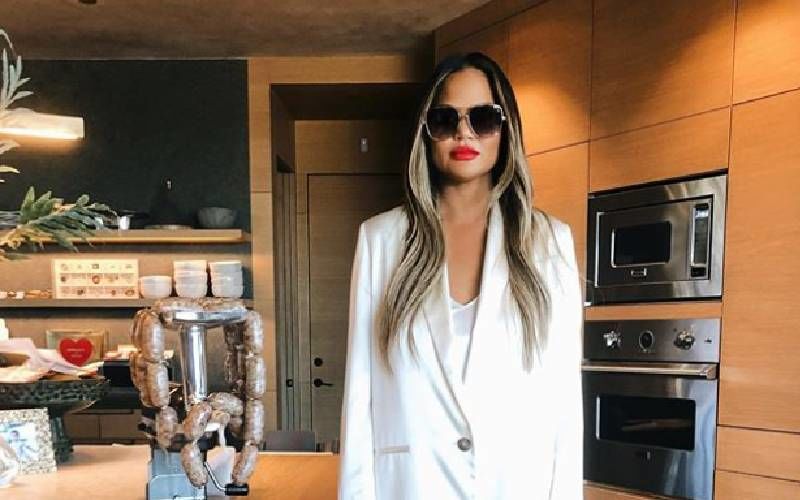 Singer John Legend's wife Chrissy Teigen recently has an emotional outburst of sorts on social media as food writer Alison Roman criticised her for making money through her passion. She criticised the business model of Chrissy's Cravings that hurt the latter. Through series of tweets, Chrissy stated that Alison's comment comes as 'a huge bummer' and that she is deeply hurt. Post this drama, Alison extended an apology to Chrissy on Twitter, however, it seems the Cravings owner needed some detox to overcome the episode.
Chrissy on Twitter revealed that she's taking a little break from social media and hence has made her account private. She started off by saying, "This is what always happens. The first day, a ton of support, then the next, 1 million reasons as to why you deserved this. It never fails." Further, she stated, "I really hate what this drama has caused this week. Calling my kids Petri dish babies or making up flight manifests with my name on them to "Epstein island", to justify someone else's disdain with me seems gross to me so I'm gonna take a little break."
Chrissy has almost 12.7 million followers on Twitter and only the approved ones (approx 12 million) can now get to read her tweets as she has made her account private.