Karan Kundra Gets Called A 'Lady' By A Troll As He Announces Live Session with Ex Kritika Kamra; Actor's Savage Reply Is Noteworthy
TV Actor Karan Kundra slams a troll in style who called him a 'lady'. The actor had announced a live session with his ex GF Kritika Kamra on his Instagram page and a follower soon turned into a troll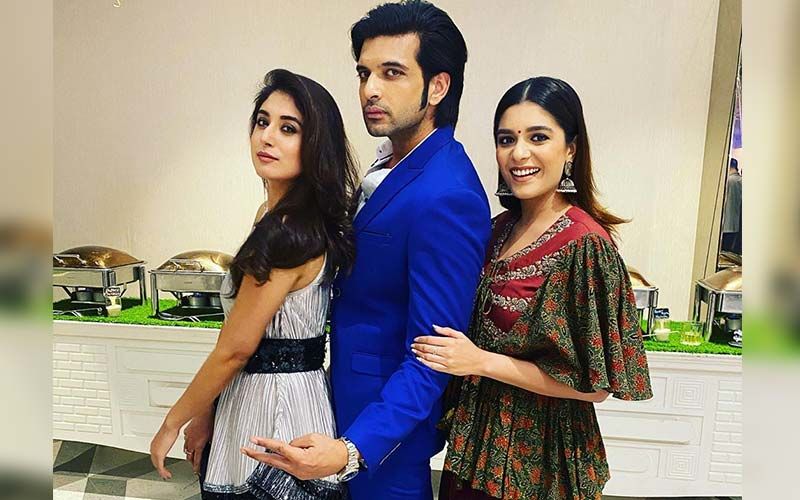 Actor Karan Kundra has been in news lately because of his rumoured breakup with anchor and actor Anusha Dandekar. Though both haven't given an official reply they have been very active on social media. Just sometime back Karan announced a live session with his ex GF Kritika Kamra and Pooja Gor which has already got lounges wagging. But one of his followers went a step ahead and shamelessly called him a lady. The actor's reply to trolls becomes headline-worthy. Not getting angry or making a scene out of it the actor replied to the troll in a way that will surely surprise many and shut all up.
It all started when Karan Kundra posted that he will be coming live with Kriti Kamra who used to be his girlfriend earlier. Sharing a photo of him with Kritika and Pooja Gor he wrote on his post, "Due to heavy demand and some death threats 😂🤣 me and @kkamra are going live on Instagram tonight at 6 pm oh and gujju @poojagor will be available in the comments 😅😈 #kitanimohabbathai"
Seeing him posing with these two lovely ladies in a row a user commented, "3 ladies" to which Karan replied, "ya..bro and I have no problem with you calling me that. In fact, I'll be proud!! The most powerful thing to do in this world is to be a lady!...I'm sure your mum and your sisters are proud of you!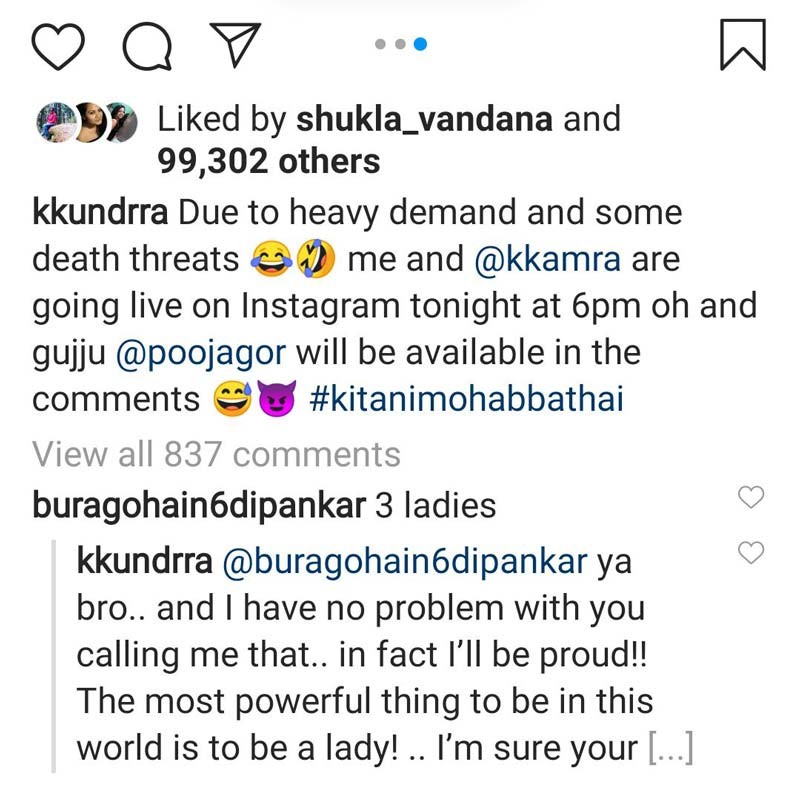 Well, you have killed it big time Karan. Well, we hope sexist remarks such as these stop and high time people think women as the weaker sex.
Image Source:- Instagram/kkundrra