Chrissy Teigen REVEALS The Strangest Place Where She And Hubby John Legend Have Had Sex; Find Out
Chrissy Teigen was recently in the news after she quit Twitter. She recently made an appearance on James Corden's show and during the game, Chrissy revealed the strangest place where she and John Legend have been intimate.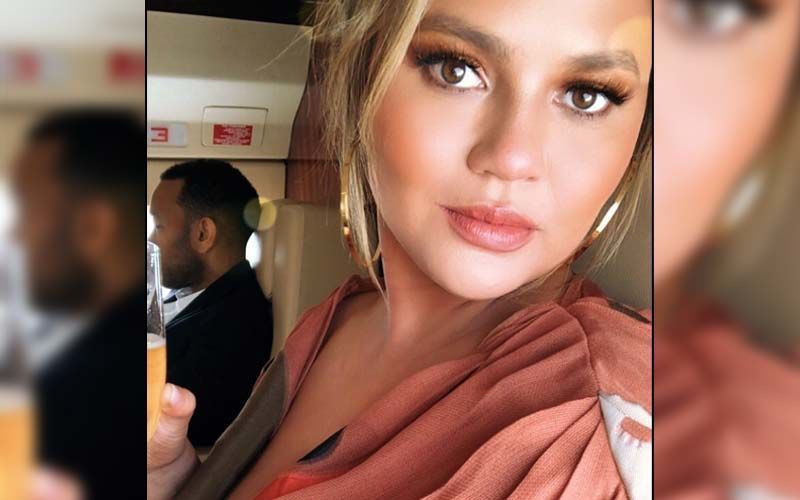 Chrissy Teigen recently made headlines after she revealed her decision to quit Twitter. The Lip Sync Battle host wrote to her Twitter followers that it's time to say goodbye and Twitter no longer serves her positively as much as it serves her negatively. Teigen, who is known to unapologetically speak her mind, was one of the most active celebrities on Twitter. Her account was popular for her savage responses to trolls, a mix of jokes, talking about important matters and more. Now that she has quit Twitter, one thing is for sure that her fans miss her updates and so much more.
After taking the internet by storm, Chrissy made an appearance on James Corden's show 'The Late Late Show'. The Lip Sync Battle host and model played the game of 'Spill Your Guts Or Fill Your Guts.' During the game, Chrissy revealed many interesting things. When James Corden asked her to name the strangest place that she and her husband John Legend have ever been intimate with each other, Chrissy quickly responded, "We had some fun days." She further added that there was something she needed to clear up involving Barack Obama and Michelle Obama.
She said, "Because one time, at the Grammys, I had said that we had sex at 'that Obama thing,' and that came out wrong. Because what I actually meant was, it was 'that Obama thing,' but it wasn't with them or near them." She then went on to say, 'it was the DNC actually'. Further adding that they got intimate in a bathroom and at the upscale West Hollywood store Fred Segal. Chrissy's revelation took James Corden by surprise as he ended up saying, "Fred Segal! No, oh my God!"
On the other hand, Chrissy Teigen is very active on Instagram and she often shares her stunning photos, hilarious videos of hubby John Legend and kids.
Image Source:Instagram/ChrissyTeigen