Christopher Nolan Shoots Action Sequence At Mumbai Highrise, Onlookers Wonder If That's Robert Pattinson Jumping Off The Building
Christopher Nolan, who has been shooting in Mumbai for is upcoming thriller Tenet recently shot for an action scene at a high rise in Mumbai. A video that has surfaced online shows a man jumping off the building with a safety harness and onlookers and netizens wondered if that was Robert Pattinson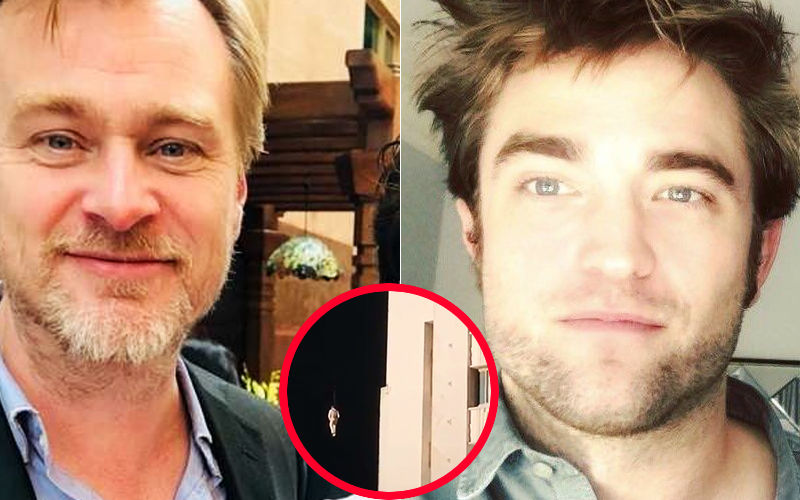 Christopher Nolan
and
Robert Pattinson
arrived in Mumbai a few days ago for a 10-day schedule to shoot for Nolan's upcoming thriller
Tenet.
The two were spotted at the Mumbai airport and also pictures of the two with their fans in Mumbai have surfaced on the Internet. Tenet also stars Bollywood actress Dimple Kapadia, and the team shot the first few scenes in South Mumbai at Colaba Causeway and Gateway Of India. Now, Christopher Nolan has shot for yet another thrilling scene at a high rise in Mumbai.
Looks like, the team is now shooting at Kemps Corner. According to Bombay Times, an apartment has been booked for the shoot, along with the terrace and an adjacent building. The stunt scenes were shot with the lead actors Robert Pattinson and John David Washington, while Dimple Kapadia was also present. A video from the shooting of Tenet has now surfaced online and shows a man jumping off a highrise with safety harnesses attached, followed by the cameraman who jumps just after him. While it cannot be made out from the video if it really is Robert Pattinson or his stunt double, netizens and onlookers have guessed that it may be Robert. Take a look at the video:
Looks like the shoot for Tenet is going with full speed! The video, shared by a social media user who witnessed the shoot also mentioned that the highrise where the shoot is taking place has been lit by floodlights.
Tenet is produced by Christopher Nolan and Emma Thomas and stars John David Washington, Robert Pattinson, Elizabeth Debicki, Aaron Taylor-Johnson, Clemence Poesy, Michael Caine, Kenneth Branagh, Dimple Kapadia and Himesh Patel.
Image Source:Pinterest, www.jagram.com, Instagram/bidisha_ghosh_sharma