DID YOU KNOW? Kate Winslet Flashed Her Bosom To Leonardo DiCaprio On Their First Meet! Actor Said 'She Had No Shame With It'-DETAILS BELOW
Kate Winslet found that she had to shoot a nude scene with Leonardo DiCaprio, and she flashed her bosom during their first meeting to break the ice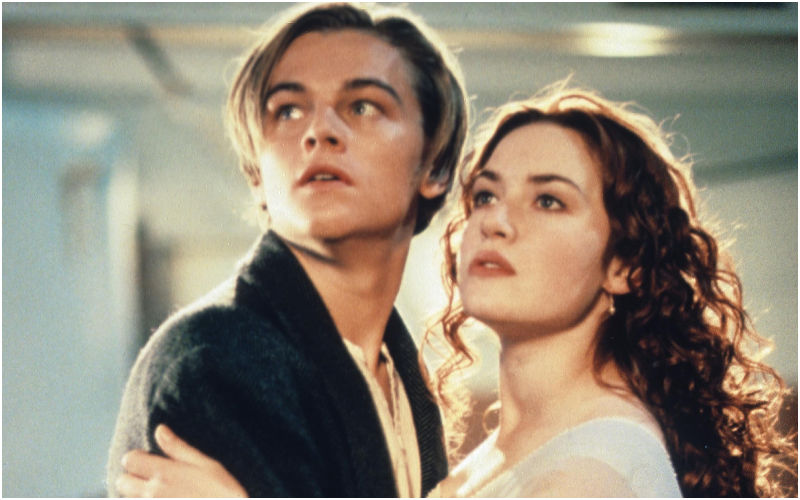 Kate Winslet and Leonardo DiCaprio starrer Titanic are easily one of the most romantic films ever made. Their crackling chemistry and the tragic love story pair really well and it turned out to be the first film to cross the $2 billion mark. The film garnered a lot of love across the world. However, did you know; Kate and Leo's first meeting was nothing short of a bizarre incident? Kate did something which shocked Leonardo DiCaprio for which he wasn't prepared.

Remember, the scene when Leonardo DiCpario's character Jack paints a n*de Rose aka Kate Winslet? While the scene still gives us goosebumps, the behind the scene story will leave you shocked. As per an IMdB report, Kate found that she had to shoot a nude scene with Leonardo, and she flashed her bosom during their first meeting to break the ice.
Leo later opened up about the incident and said, "She had no shame in it. She wanted to break the ice a little beforehand, so she flashed me. I wasn't prepared for that, she had one up on me. I was pretty comfortable after that."
However, thanks to Kate, both the actors were comfortable with each other. Kate Winslet and Leonardo's friendship stood the test of time, and Leo's pranks on Kate helped solidify their friendship.
Even after 25 years of its release, Titanic continues to enjoy a massive fan following and it is one of the best romantic films in history. Recently, it was re-released and received a lot of love from the audience.
Image Source: Instagram