Doctor Strange 2: Fans Express Disappointment As Marvel DELETES Scarlet Witch's EPIC Action Sequence: 'We Were Robbed BIG TIME'-WATCH VIDEO!
Marvel's latest - Doctor Strange in the Multiverse of Madness' action sequence of the Scarlet Witch engaged in hand-to-hand combat has gone viral on the internet and fans are unhappy for deleting it from the film.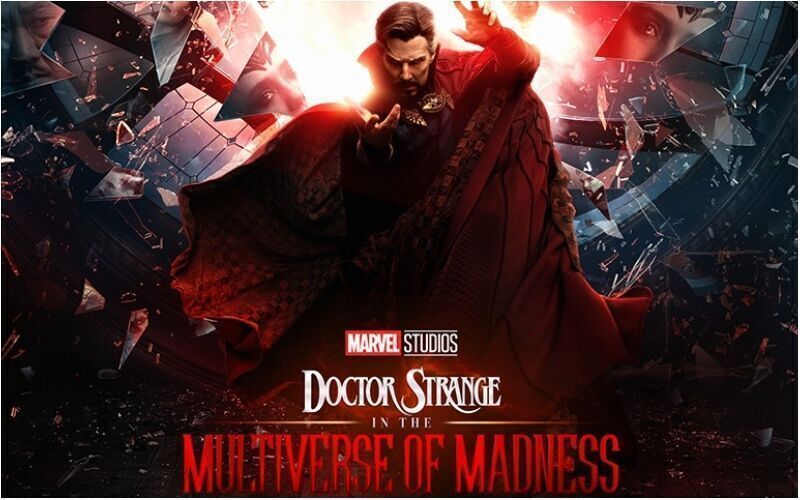 Doctor Strange is a loved Marvel character who has the superpower of time travel. All his movies have been a super hit around the globe. He is one of the most important characters of Avengers who has helped them to be alive. The latest movie 'Doctor Strange in the Multiverse of Madness' was power packed action film which was a massive success.
Now, one of the action sequences was edited from the film Doctor Strange in the Multiverse of Madness, however, the scene has somehow gone viral and it has taken the internet into a tizzy. In the deleted stunt sequence, Scarlet Witch played by Elizabeth Olsen is seen performing some of the best action moves.
She is seen engaged in hand-to-hand combat with magical elements. Wanda Maximoff in the video is seen doing some brutal stunts. She is also seen puppeteering a dead soldier. It looks like the scene was meant to be a part of Wanda's attack against Kamar-Taj.
One fan uploaded the video on Twitter and it soon went viral. The video clip was shared with the caption, "new (deleted) stunt sequence from #MultiverseofMadness showing Wanda puppeteering a decapitated Kamar-Taj soldier!!".
Seeing the video, fans went berserk and they are angry with Marvel Studios for not keeping the scene in the movie.
One comment read, "YOU TOOK EVERYTHING FROM ME" and another comment read, "we could've had it ALL!!!". One user wrote, "why did they delete that wtf" and another one wrote, "It's amazing. It would have really shown her power but it was probably too violent for the studio. I bet Sam loved it though." One fan commented, "We were robbed BIG TIME!!!" and another one commented, "No one's touching her (literally). Never getting over this."
Talking about the film, Doctor Strange in the Multiverse of Madness is one of the biggest projects of MCU (Marvel Cinematic Universe). Now fans are looking for the other movies that Marvel has in store for the audience.
Image Source: Instagram